Kids Parties Business for Sale in Wildomar
Kids Reptile Parties specializes in fun, hands-on, and educational reptile shows. We are 100% mobile and "bring the reptile zoo to you." With over 100 five star reviews on Yelp, we are busy year round. Located in sunny Southern California, we serve Los Angeles, Orange County, San Diego County and Riverside County, which comprises more than 18 million people. Reptile parties are popular for all ages and events including kids birthday parties, educational school presentations, church events, PTA events, fundraisers and more.
Type of business: kids parties, kids entertainment, kids playground
Are you an animal lover who also enjoys working with children? If you're a zookeeper at heart, this is a unique and fantastic business opportunity. Since 2005, Kids Reptile Parties has built a reputation for offering a fun and safe hands on reptile experience. Because Kids Reptile Parties is 100% mobile, you won't need a commercial space with staff on site. This equates to lower overhead and a higher bottom line! If you're passionate about reptiles and want to share that with others, this is a business you'll be excited about.
Asking price
The valuation tool estimates our business worth at 1,900,000. We are asking 1,600,000.
Key financial facts and forecast
Kids Reptile Parties has no debt and is a fantastic niche business. While many indoor kids party venues like trampoline parks and play places have shut down, we have continued to remain very profitable even during Covid, offering a fun and safe outdoor party option. Kids Reptile Parties offers high profit margins and a consistent stream of incoming cash flow. With great weather here in Southern California, this is a business that will make you money all year round.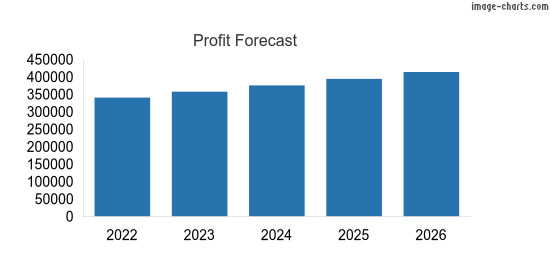 Pictured above: Profit Forecast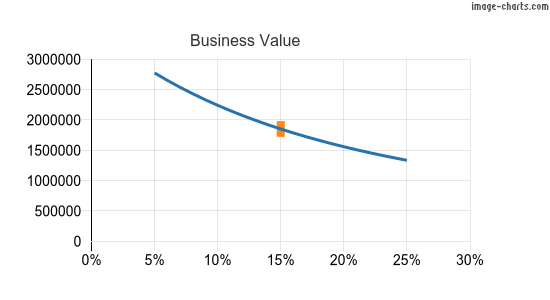 Pictured above: Business Value graphed against Cost of Equity
Reason for selling
We're planning to move out of California to stay near family and want to leave this business in the hands of someone trusted and motivated.
Required buyer qualifications
Must have cash in hand or your own private financing. Experience with reptiles is a plus but not a must as we will offer some training or you could hire your own reptile handler to run day to day things like feeding and cage cleaning.
Category: Business | Kids parties
Updated on


Located in Wildomar, California, US