Documents for Selling a Business
Full Collection of Sales Documents
Download our entire collection of document templates for selling or buying a business. 30+ files written by lawyers.
Included with our all-inclusive business selling platform is an end-to-end collection of sales documents: contract templates, agreements, form letters, checklists, and presentations. You are free to modify and use the files either online or offline.
Checking the Status
Preparing for Sale
Going to Market
Closing the Deal
The forms and templates listed above are free to view online. All prices are in U.S. dollars.
Meet the Team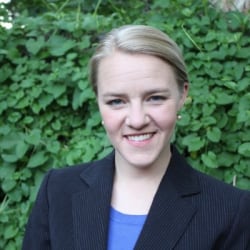 By downloading a single file or the full package, you'll be able to import our lawyer-drafted templates into the document editor and edit them in a fully-customizable format.
About ZIP files
When you purchase our full package of document templates, it comes in the form of a single, "ZIP" type file. A ZIP file is simply a collection of files that are compressed into a single file for easy transportation.
The easiest way to open a ZIP file is to double-click on it and let your computer show you the files contained inside. In most operating systems, including Windows and Mac OS, ZIP files are handled internally, without the need for any extra software. You can also open a ZIP file on most mobile and tablet devices. iOS users can install iZip for free, and Android users should be able to work with ZIP files via, for example, B1 Archiver or 7Zipper.
Why we use Rich Text Format (RTF)?
When you download a single document template, it comes in RTF format. The Rich Text Format (RTF) is a file format that was developed by Microsoft for cross-platform document interchange.
RTF is readable across many programs and platforms. All major word processing applications can read RTF. In addition, desktop database applications, e-mail clients, and operating systems (such as Macintosh, Windows, and Unix) can easily open, read, and save RTF files.
Whether you use Microsoft Word, Apple Pages, or another word processing application, RTF files are easy to use. You can save a document that was originally in RTF, in any other commonly used format such as docx or pages.
RTF is virus-free by design. If you send an RTF file by e-mail, you can ensure that harmful macros won't be inadvertently sent to others. And because RTF does not contain macros, it cannot hide any unwanted pieces of software code.
How to edit RTF forms after download
Here are some general instructions about modifying and customizing RTF forms/templates in a word processing application.
Underlines. Underlines indicate where to enter information. After filling in the needed text, delete the underline. In most word processing applications you can do this by highlighting the underlined portion and typing CTRL-U.
Bracketed and italicized text. Bracketed and italicized text indicates instructions. Be sure to remove all instructional text before you finalize your document.
Optional text. Optional text gives you the choice to include or exclude text. Delete any optional text you don't want to use. Renumber numbered items, if necessary.
Alternative text. Alternative text gives you the choice between two or more text options. Delete those options you don't want to use. Renumber numbered items, if necessary.
Signature lines. Signature lines should appear on a page with at least some text from the document itself.
Disclaimer
Document forms and templates available at ExitAdviser have been prepared for informational purposes only and are not intended to provide, nor should be relied upon for legal advice; no attorney-client relationship is established. You should consult your attorney before engaging in any transaction.