I am a small business and franchise expert. I owned a smoothie franchise called Maui Wowi Hawaiian. I have three locations in New York: The Javits Convention Center, Jones Beach Theater and Nassau Coliseum.
One night at a Jimmy Buffet concert, and patron approached me and said that he wanted to buy me out. The whole transaction took about six weeks. It was a cash deal.
In franchising, the selling process is different. The new buyer has to be approved by the franchise company. In addition, the company has the right to match the offer and buy back the unit(s) themselves.
In addition, usually a business will sell for three times the yearly profit. However in franchising, because of the royalties being paid every month, there is a record of topline income. Because there is a verifiable record of earnings coupled with support and buying power of the franchise corporation and branding, franchised business often sell for up to five or six times net cashflow plus furniture, fixtures and equipment.
When I sold I made enough money to semi-retire at 41-years old.
Related: How to Sell a Franchise Business
---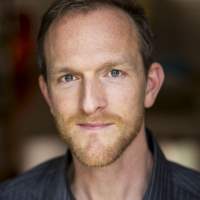 Darren Cottingham
DT Driver Training
At the beginning of 2017 I began collaborating with a Master Drive, a company that looked like it could become a competitor. I had already had interest from another competitor in buying me out and a second competitor in buying 50% but didn't like their respective company cultures and I definitely didn't want to end up owning a non-controlling share. At that point, I decided to work both towards the same goals as Master Drive, plus fill in some of the gaps they had.
At the end of 2017, I suggested it made sense for them to acquire the assets. No brokers were involved - I was comfortable with this company and its owners. From here, though, it took a year for the deal to actually be approved by the board. We came to an arrangement which began on 1 December 2018 for a minimum of 12 months for transitioning the technology and clients (but it's likely to be a longer relationship than that).
Developing the relationship first was the key to this being successful as it made it certain it was a good fit for both parties. While this meant that the deal took a long time, it didn't expose my financials to all and sundry like using a business broker would have. I also didn't have to pay any commission and we were able to work out a deal based on a large number of intangibles that would have been difficult to value in a conventional way.
Related. How Is Intellectual Property Valued When Selling a Business
I've sold five businesses before and in all but one (the first one), I've used this approach of developing a relationship with a potential purchaser first.
---
Adam White
Founder
SEOJet
I have sold 14 different internet businesses in the last 10 years and surprisingly have never used a broker. The first 5 or 6 businesses I didn't actively try to sell. Because I had high rankings in Google with each one I was approached by different people each time asking me to to sell.
My philosophy has always been that if you make me an offer high enough then I will probably sell my business to you. The fact that they always approached me first meant that I had more negotiating power. Some businesses I was able to turn around and sell in less than a year and others it took more than 10 years.
Once I had worked with a large handful of buyers I then started reaching out to them when I was ready to sell another business. This helped me avoid ever using a broker.
The last business I sold in 2018. I reached out to someone in the same industry that I had met and asked them if they wanted to buy the business and we were able to come to an agreement.
I know a lot of people worry about getting ripped off or the trouble of getting a business transfered to another person but in reality the process has always gone smooth for me.
Hope that helps.
---
I sold my business using a broker since I was having trouble finding a buyer on my own.
The first buyer put money in Escrow and then decided they didn't want to go through with the transaction anymore, so I had to find another buyer which ended up being a slightly lower price.
I learned that you should hold the buyer's hand all the way through the sales process even once money has almost changed hands because if you don't they may change their mind and back out of the deal.
I also learned using a broker is huge since they have so many connections and a large email list ready to line up buyers.
---
Zach Hendrix
Co-founder
GreenPal
I'm Zach Hendrix, Co-founder of GreenPal, which is best described as Uber for Lawn Care.
I have sold two businesses before starting GreenPal.
A few quick thoughts I would point out to here anyone considering selling their small business:
Manage your expectation as the process will take 10 times the work, resonance and stress that you believe it will.

Get your books in order

and pay a CPA to get all of your accounting records in GAAP standard. Trust me it'll be worth it when it comes time to sit down at the negotiating table it'll show that you have your I's dotted and T's crossed and give confidence to the buyer and less negotiating leverage.
Get a good attorney that specializes in business transactions such as these do not get a run-of-the-mill attorney, and don't be cheap when it comes to your attorney, unless you want to get taken advantage of in a deal.
Be prepared for the journey to take a year to navigate the nuances of finding a buyer and at least six months to another year during the transition process over to that new buyer, so you need to at least be willing to give two years to the process. If you're not willing to do that you won't make it through the journey.
Lastly and most important, go through a broker that specializes in your industry, they do this every day, believe me you are not experienced enough to get your best deal with seasoned negotiators. Related: Pitch-to-Brokers tool.
---
Marc Andre
VitalDollar
In 2017, my wife and I sold our Amazon-based ecommerce business. We sold because after running the business for about a year and a half, we decided that it was not something that we wanted to do long-term. The business had grown very much during our first year, but it got to a point where we didn't really want to invest the capital required to launch several new products and continue to grow the brand. We knew the business would stagnate without investing more into new products and inventory, so we decided to sell while the business was still on an upward year-over-year trend.
We decided to use a broker to sell the business. The broker was pretty aggressive with the asking price and it really limited the interest that we got. The potential buyers that we talked to all felt that the price was too high. We talked to the broker about lowering the asking price in order to get more buyers to pay attention to our listing, but the broker didn't want to lower the price.
We had a 3-month exclusivity agreement with the broker. After 4 months I decided to try to find a buyer on my own, at a lower asking price. I posted a message in a large Facebook group of Amazon sellers and got a number of responses. Most people who responded were just curious or didn't have the capital to actually buy the business, but there were two potential buyers that stood out. I talked to one on the phone the same day, and less than a week later we had an offer and a signed letter of intent. We closed the deal a few weeks later.
In the end we got a price that we thought was fair. It was less than what the broker was asking, but without paying broker fees we made as much as we would have from any of the potential buyers who showed an interest through the broker.
The biggest lesson we learned is to be careful what broker you decide to work with. We felt the broker did some things very well, but was just too aggressive with the asking price.
More Case Studies