Lydia Sims, Pearl Lemon Group
Market individuals, not companies/brands. Look at Steve Jobs, Elon Musk, Bill Gates, Oprah Winfrey, Ellen DeGeneres, or any other public figure. What do they all have in common? Everyone knows their name. Everyone knows who they are. Why? Because they marketed themselves. They made themselves the brand.
Branding is a powerful tool. Names are even more powerful. They don't need to be birth names, they could be any name. You could be Drake. You could be Lady Gaga, and still, they are all associated with a name. So market your name, your personality, and then everything associated with you will promote themselves.
And here's how you market yourself: pick a name and stick to it, something easy to remember, could be your real name or it could be a psuedonym, always make sure to be credited under the same name. Then either hire PR experts or a PR agency (like Pearl Lemon PR) and have them work on helping you build your personal brand for you. Get you in the press, on Forbes, build links, but make sure you have your product ready so that when people search for you, they can find your business and see what you do.
Maverick, Microtask, Outsource ecommerce marketing team
There are always new marketing tactics, gimmicks and trends on the rise, but the secret to highly successful campaigns boils down to understanding the fundamentals.
Understanding the fundamentals is crucial because it separates you from your competitors. Instead of competing on marginal variables such as more excellent graphics, videos, or more elaborated fancy strategies, you're competing on better economics and market fit, producing strong evergreen and highly profitable campaigns.
So what are the fundamentals?
I would define it as a "Target Audience x Offer x Channels of traffic" formula. So if your campaigns are not successful, it is likely an issue with one of these variables, so you have to tweak accordingly to make them successful.
Many marketers focus on the channel of traffic and fail to realize the issue is with their offer or audience; hence, no matter how elaborate or fancy looking their marketing assets are, they won't generate results.
Andre Oentoro, Breadnbeyond
The top-secret today's successful marketers have is to never stop learning. In this ever-growing customers' behavior and fast-paced marketing landscape, strategies and tactics that worked yesterday might be ineffective today.
A deliberate effort to learn every day and adapt with the newest trends will separate you from your competitors and propel you forward faster than ever before. That's why it's crucial to be open-minded and have such an agile, malleable team made up of members who will try new things, iterate their strategies and adjust quickly.
Also, becoming a successful marketer means that we can change potential customers' minds and make them do something-- taking an action. In this case, the secret is to have astounding storytelling skills. Stories make brands human. They are most meaningful when they're memorable, impactful, and personal. Make people feel something genuine, and you'll create lasting brand loyalty for years to come.
Natasha Rei, Explainerd
There are no definitive secrets to success, but there are certain habits and practices that can help you achieve your goals. Here are a few things to keep in mind:
Set realistic goals and make a plan of action to achieve them.
Stay focused and disciplined; don't give up when things get tough.
Stay positive and maintain a growth mindset; believe in yourself and your ability to succeed.
Be resilient; setbacks are inevitable, but it's important to learn from them and keep moving forward.
Take action; the best way to achieve success is to start doing something, even if you don't have all the answers figured out yet.
After all, the secret to success is not a secret at all. It's simple yet often difficult for people to do. The key is to focus on your goals and work hard to achieve them.
Tanya Kumari, Classic Informatics
Digitalization is at its peak. So much more today, in COVID times, than it was pre-2020.
This means more digital products are in the market than they were before. Every business is rushing. Everyone wants to stand out.
This also means our old ways to approach digital marketing won't work anymore.
In my years of working for our service-based company, I have realized that we can't be stagnant with our marketing efforts, despite whatever industry we are in.
The mantra is to keep seeing what others are doing and to do better than that. But even then, digital marketing isn't a one-size-fits-all approach. So, don't lose out on what is working for you. You can do half and half, as I do. Sticking to the measures that we have mastered over the years for traffic or goals-centric efforts for one half, and the other half fully dedicated to looking out for new ways through experimentation.
I would recommend you to stick to your industry's effective marketing style if you are just starting out. For some, it could be Google ads or Facebook ads. For others, it could be starting out with writing content regularly and expanding your base in the niche industry.
Another major tip is to dedicate a lot of time and resources to scalable link building. You may write plenty of good content, but if it's not linked anywhere externally, chances are that Google won't help you get traffic from it.
Depending upon the keywords selected, of course. A good ratio would be to write one piece and promote it at least five times using different means (like social media (company's/individual's/both, outbound emails to non-competitive blogs/resources that could benefit from your content, and more such places).
Everyone likes longer, more detailed content - readers, Google. Make sure to go as deep as that topic allows you to and add some effective third-party links (references) to help out the readers (and Google for that matter).
The bottom line is: your marketing efforts should be a mix of what is already proven for your industry and a bit of experimentation. And that content matters, only when you promote it well.
Justin Herring, YEAH! Local
1. Change is Unavoidable: Accept it on All Levels.
We've witnessed exponential change across sectors in the last few years, and it's happened quicker and more often than we've ever seen before. Technology, politics, pandemics, and globalization have all contributed to companies having to deal with constant change. Because disruption is messy and disagreeable, companies and individuals typically avoid dealing with it.
The worst thing a company's leaders and executives can do is persuade their employees that the problem will solve itself. While many businesses see change as a danger, those that succeed believe that it provides opportunity to enhance goods, services, technology, people, and processes in order to achieve a long-term competitive edge.
2. Put Value at the Forefront of Your Plan
While sales quotas and targets are necessary, they might create an environment in which it is easy to skip steps in your sales or CRM funnel. A value-first strategy requires you to establish an atmosphere that allows clients to be influenced and educated throughout the sales process. You wouldn't ask a stranger to marry you, so why would you miss out on critical sales chances because you don't check to see if you're providing value to your potential clients before closing?
No client wants to purchase a product or service that does not provide value to their lives in some way. Prior to reaching them with your pitch, you must first establish the value that your brand delivers to the client. By establishing that value first in your marketing plan, you'll be able to funnel your clients more quickly and successfully into a sales transaction.
Nikola Roza, Nikola Roza- SEO for the Poor and Determined
The one major contributor to success (in my case) was effective prioritization and setting a lofty work standard for myself.
Namely, for every day I have a list of tasks I want to check off, and that list is divided in 2 very unequal parts. Part one consist of 1-3 tasks only and it's the work I must do that day no matter what. Part two is everything else I'd love to have done, but if I don't, it's not the end of the world.
The lofty work standard I mentioned above is actually the rule I follow without fail every day.
And the rule simply says I must do my priority tasks even if it takes me the whole day to get them done, even if I literally have to work 24h that day to make it happen.
Knowing I won't back down no matter what forces my brain to work smarter and be better, and I always finish my main tasks relatively fast and quite often have the time and energy to tackle those non-priority, but still important items on my list.
Brooks Manley, Brooks Manley Marketing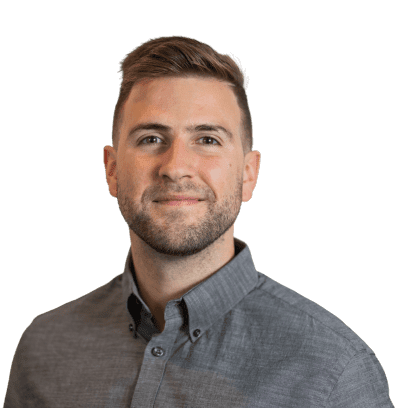 The secret to succeeding in the marketing industry is consistent evaluation – not only in regards to marketing campaigns, but your career as well: your productivity, your leadership, your decision making, etc... If you're going to consistently evaluate your performance, you need to be tracking.
Tracking campaign performance is a given, but regularly evaluating other areas of your job is critical. Start evaluating your productivity by tracking your time and identifying areas you aren't very efficient in. Start evaluating your communication during meetings and conversations by taking notes following them and considering areas you can improve. Ask friends and coworkers where you're strong and weak when it comes to communicating and leadership.
Start evaluating your decision making skills by reflecting following decisions. What did you consider? Were your assumptions right or wrong? How can you be more right next time? If you can track your performance in all areas of your career, reflect and evaluate regularly, and improve just a little each week, month, and year... You'll wind up where you want to be.
Nick Becker, P2P Marketing
The secret to successful marketing is to leverage the power of peer-to-peer marketing. No other marketing method harnesses so many different aspects of marketing success into such simple and easy to execute strategies.
Referrals and advocacy are at the heart of peer-to-peer marketing. People trust people. Referrals and recommendations from people are much more effective than any other type of advertising – even when the person giving the recommendation is not known personally. Brand ambassadors, affiliates, influencers, and even your customers will let you reach a huge, relevant audience that trusts the source of the recommendation.
Peer-to-peer marketing programs like customer loyalty programs, affiliate programs, ambassador programs, and influencer collaborations are some of the simplest and most cost-effective marketing channels you can use. They're also some of the most effective, regardless of the type of business you have.
Peer-to-peer marketing lets you reach a relevant audience, that has a high level of trust, and is primed to convert. The programs and systems needed to implement these strategies are simple and easy to integrate into any business model. Whether you're SaaS, B2C, B2B, brick and mortar, or e-commerce business – trusted referrals from your audience's peers are the key to marketing success.
Ebnu Sudarso, Milkwhale
There isn't a sure way to achieve success. In fact, the achievement of success can be attributed to several factors. Perseverance, willingness to learn, and diligence. The three things that fosters success have one thing in common, which is to never give up.
Most entrepreneurs fail because they decide to stop just when they encounter obstacles. Successful entrepreneurs however don't stop. They continue to persevere and try to get out of the rut. It's during these difficult moments where greatness can be achieved.
So, in short, achieving success can be done by not giving up on whatever it is you are going through. No matter how hard things can get, always look on the bright side and think of ways on how you can make the situation better.
Mykola Haichenko, Visme
After lots of ups and downs in email marketing, I've finally discovered a tactic that helped me grow response rates by more than 30%.
As an email marketer, you should always touch one of your prospects' pains and, most importantly, spell it out in the pitch. What's obvious to you isn't obvious to most of the people on the other side of your mailbox. I can tell it from experience.
I used to contact bloggers, asking for a link and offering one in return. At the end of the day, it was like "the silence of the lambs" in my inbox. People didn't understand what the big deal was about getting a reciprocal link from me.
So, I had no choice but to reconsider my approach from their perspective, and it worked.
Today, the first thing I do is enter an SEO tool and find underperforming content on my prospects' blogs. I'm referring to the posts that lag behind on the second and third pages in Google search for many keywords.
People hardly ever check results behind the first page, so that content is missing out on the visibility it deserves. And the links I offer could bring it to the position from where more traffic would come.
That's what I spell out in my pitch for more recipients to realize their weak spots and react promptly.
I'm especially lucky if one of their strategically important pages gets stuck below the top 10. I mean a landing page or a blog post that tells how to solve a problem using their software.
That's where potential customers should convert. But they won't unless that page goes up in SERP. And since links are among the main ranking factors, my collaboration offer makes pretty good sense from such an angle.
If you do outreach too, don't keep critical details to yourself. Your prospects should have a clear understanding of why it's in their best interest to accept your offer.
Gerry Dimova, ScreenRec
Learn one thing and nail it.
A while ago, I was all over the place — Facebook, email marketing, web copywriting, video marketing, content... Some of it worked, some didn't but what happened most of the time was that I was completely burned out and I wasn't getting the results I should have been getting with that amount of work. Then, I decided to focus on SEO content marketing. I let all the other stuff go or outsourced it.
Specializing has been the reason why, in just two years, I managed to get a dozen blogs off the ground quickly and ranking in various, highly competitive industries. I'm particularly proud of https://screenrec.com/. This screen recorder/productivity tool has tens of thousands of users and many of them came from a blog that my in-house team and I grew from scratch over the past two years.
Dusan Stanar, VSS Monitoring
Our biggest tip for SMBs is to leverage omnichannel marketing whenever possible. While it's not always ideal for those just starting out and have a smaller marketing budget, scaling up to multiple channels of marketing (IE SEO & FB Ads), can have a 1+1=3 effect. Having multiple touchpoints with your customers increases conversions and brand loyalty, two things all companies should want as high as possible.
Matthew Don Archiebald Abamonga, Galactic Fed
Customer segmentation is one of the most effective strategies that allow businesses to laser target their customers, improve personalization, and improve lead conversion when it comes to successful marketing.
Essentially, market segmentation is the process of grouping prospective buyers with similar needs and causing them to respond similarly to marketing strategies. As you segment your customers, it allows organizations to target different types of consumers who value certain products and services differently.
Segmentation confers several benefits to the business, including improved conversion rates, lower acquisition costs, profit growth, better customer lifetime value, and superior product development.
Market segmentation allows companies to focus their marketing budgets on the right customers. Marketing efforts become more effective when a company can hone in on its target market. Companies that target all customers, regardless of their specific needs, are not reaching the right customer.
The right segmentation strategy lets companies know what products and services their customers need. It also allows companies to know which segments are the most valuable and how the business can retarget their marketing efforts.
There are five common market segmentation strategies: demographic, behavioral, psychographic, geographic, and firmographic. Each specific segment offers a different way to "slice" your audience, connect your products with their needs, and remarket accordingly.
Demographic segmentation separates personal details like age, gender, income, and education. Behavioral segments divide features to use, customer tendencies, habits, and potential action.
Psychographic segmentation differentiates between attitudes, personalities, interests, and values. Geographic segments separate according to location, while firmographic segmentation divides according to career connections.
There are more ways to segment the market, but the critical step is to start segmentation. Build a customer segmentation strategy that connects with your business goals. If you're looking to get more sales, you want to maximize specific traits that empower conversions.
Once you know what you're looking for, divide your customers and determine the right marketing strategy that appeals the most to the groups of your choice. Talk to different departments to find how to connect with your audience effectively.
Make necessary adjustments with your segments. What makes a market segment effective is how specific they are. The secret is to go into the nitty-gritty of the data that you have, refine it further, and consistently generate new data from segments that work and segments that don't.
As you refine your segmentation data, you will find insights that will help drive marketing decisions. The result will be customer data identifying customers' needs and would-be buyers rather than relying on guesswork.
Semil Shah, Shrushti Digital Marketing
Listen to the market, I am a digital marketer and most of the SEOs or Digital marketers are getting driven by search volumes of the keywords. I usually now looking for the traffic of the websites which are now on top position for the keywords. It will give you the right idea about what customer looks for.
Garit Boothe, Garit Boothe Digital
If you want to learn the most powerful marketing secrets, look no further than Tony Robbins.
Tony Robbins is the most successful self-help guru of all time. Netflix did a documentary on him entitled, I Am Not Your Guru. (Which was really just a big content marketing video for his seminars.)
In my opinion, he is one of the most persuasive people in the world. In this documentary, you'll notice that he does several things over and over again. You can copy these things for your own marketing.
First off, you can tell that this guy knows what makes people tick. He understands motivating emotions. He's constantly reading his audience's facial expressions, body language, tone of voice, and words.
As a marketer, you must understand your audience's emotions and state of mind. What do they want? What do they fear? What frustrates them?
Once you understand this, you have a better idea about how to sell to them.
Use precise language. Know the words that resonate with your audience. Tony is a master of choosing the types of words that reach people's emotions. He is not afraid to say the "F" word many times just to make his point. Then he will turn around and talk about love and God and happiness.
He knows what words resonate with his audience. This is the essence of copywriting.
Another marketing tool for Tony is that he constantly namedrops. He is not hesitant to let you know about his last conversation with Leonardo DiCaprio, Barack Obama, or Kim Kardashian.
Personally, I think he does it too much. But it's very calculated, and it works. In marketing, we call this leveraging social proof or influencer marketing. Humans follow leaders. If the leader that you like says something good about you, their followers already trust and like you!
If you want to get good at marketing, follow Tony Robbins. Understand your audience's emotions, use persuasive language, and leverage social proof.