Whether you're looking for new ways to increase business value, or need to keep up with increased consumer demand as online orders continue to soar amidst the pandemic, it may be time to incorporate a fleet into your business model. This article will walk you through the process of building and managing a vehicle fleet for your business, so read on!
Fleets Increase Business Valuation
Many major corporations operate private fleets, including AT&T, PepsiCo. Comcast, Waste Management, and Verizon Communications. However, small businesses can benefit from fleets as well, especially companies that sell goods or services and offer home delivery. A few different ways a small business can add value by incorporating a fleet into their business model, include:
Cost savings. Instead of hiring delivery personnel to transport goods and services to your customers, you can save money by using your own company vehicles and drivers. You'll also avoid shipment delays and experience greater efficiency in daily activities.
Increased brand recognition. With your own fleet of vehicles, you can easily display your company's name, logo, services, website, phone number, and any other pertinent information. Diggles Creative shares a few do's and don'ts to keep in mind when branding your company vehicles.
Employee incentives. Company vehicles not only increase business value but they're often viewed as a perk by the employees that drive them. When they're able to use company vehicles, employees are no longer responsible for tracking their mileage or using their personal vehicles on the job.
Improved oversight. You can better oversee each vehicle's appearance, maintenance, and insurance — and monitor the driving habits of your employees.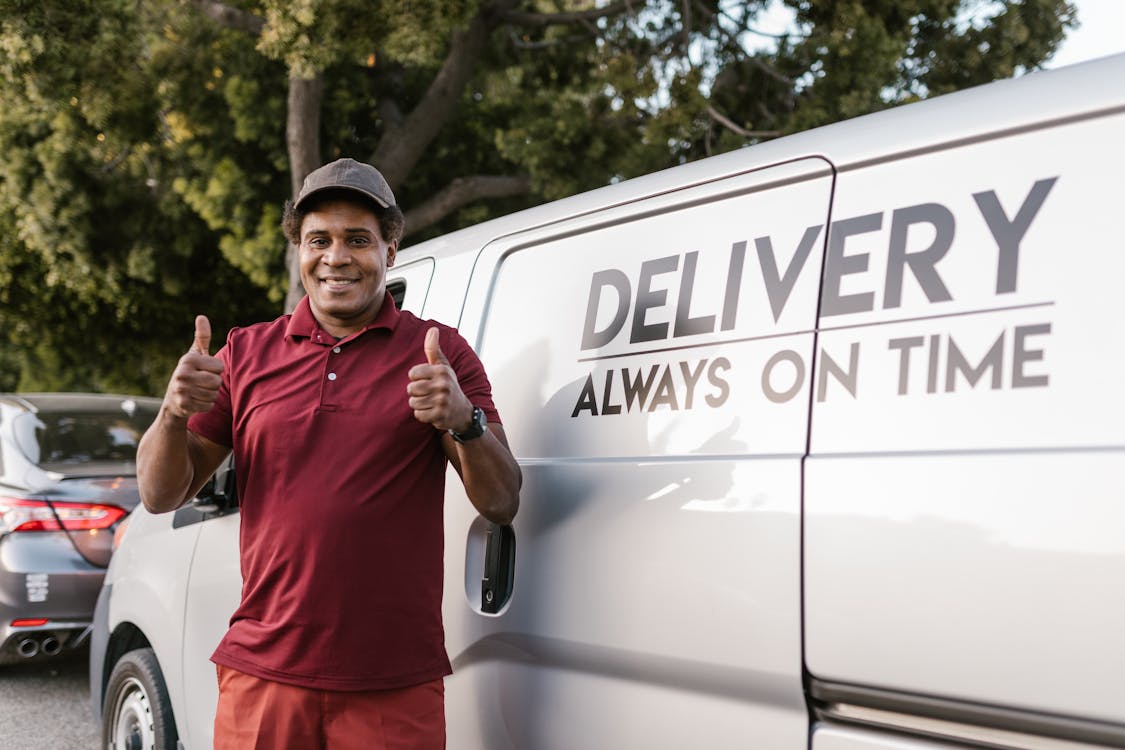 Improve Business Value by Building and Managing a Vehicle Fleet
Now that you're familiar with the benefits of incorporating a fleet into your business operations, it's time to start building your fleet of vehicles! Mohit Tater of Entrepreneurship Life offers several recommendations to simplify the process, such as finding the right dealership, comparing insurance costs before purchasing fleet insurance, training your new staff, and interviewing, conducting background checks, and hiring qualified drivers. You'll also need to learn how to manage your vehicle fleet, as well as your new drivers.
In many cases, businesses with more than 15 company vehicles utilize the services of a fleet management company — as these companies handle everything from car maintenance and fuel to titling and registration. But as an alternative to working with a fleet management company, you could hire a full- or part-time fleet manager to manage and maintain your vehicle fleet. And while fleet expenses quickly add up when you're managing multiple company vehicles and a new team of employees, there are some steps you can take to keep costs down.
Moreover, online shift scheduling software can help to keep your team focused, organized, and on the same page. QuickBooks Time, for instance, can be used to schedule and update employee shifts, store scheduling records for three or more years, and make sure you're complying with labor laws in your city and state. Plus, employee schedules can be created, published, and viewed on the go, allowing you to manage your fleet staff from nearly anywhere.
The Bottom Line
Even if you're thinking of selling your business in the next few years, vehicle fleets can add major value to your company — especially in the age of COVID-19. You could always choose to lease your fleet vehicles rather than buying them outright, as long as you're planning on using them for a year at a minimum. Two leasing options are available to choose from, including open-end and closed-end leases.
Incorporating a fleet into your business model is a major undertaking, but one that has the potential to raise the business value, reduce costs, incentivize employees, and meet increased consumer demand during the pandemic. Plus, professional fleet management services can help to manage your fleet and maintain your company vehicles — saving you loads of time, money, and stress in the long run.