You have poured your heart into your business. Now that you have strengthened its position in a hypercompetitive market, it is time to sell it. Naturally, you want to increase its value.
The key factors a potential buyer may consider are your sales, trade history, and customer base. They reflect the success of your company. To get the most out of them, invest in a CRM (Customer Relationship Management) solution.
In this article, we discover how CRM software can add value to your business before you sell it.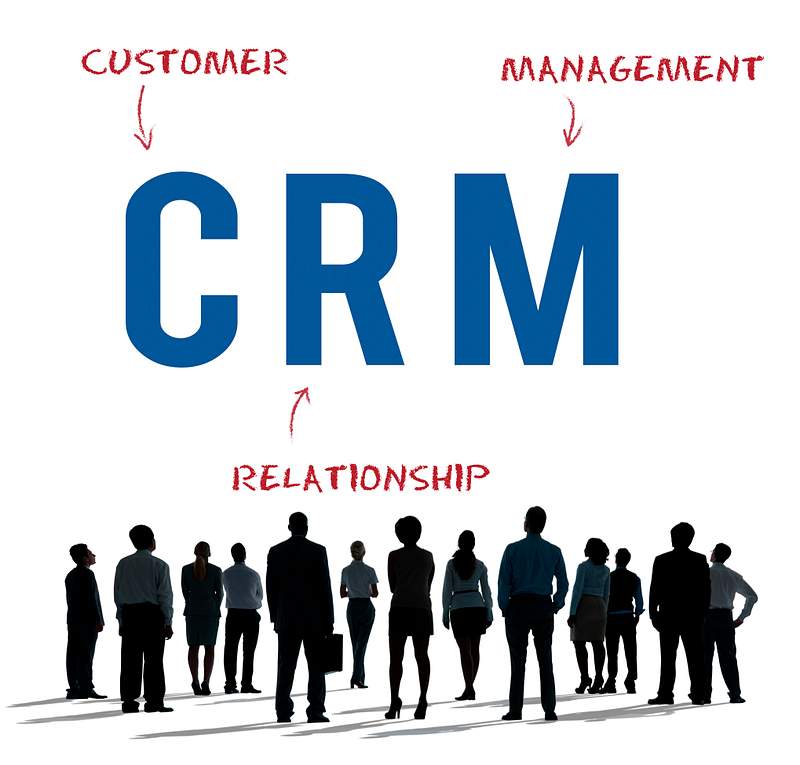 Attracting New Customers
When purchasing an existing business, buyers focus on its growth potential. They are assessing the company's opportunities to expand to new markets and attract new customers. More customers, high profits, and growing sales prove that your company is growing.
Related: 12 Factors that Make Your Business Easy to Sell
However, many small businesses have stagnant revenue that comes from one or two clients. With a CRM solution, you can diversify your revenue sources and increase the company's value.
Namely, sales opportunities come in various sizes. With a CRM solution, different departments have full insight into your leads. You can use your CRM solution to introduce a potential business buyer to your lead generation and nurturing options.
Most importantly, you can easily measure your customer relationship success. Namely, a CRM software integrates with a range of tools that let you track your customer acquisition metrics, such as your average sales, the number of new customers, the upsell rate, etc.
Increased Workplace Efficiency
When analyzing your business performance, business owners focus on the overall workplace performance and employee efficiency. That is where, again, CRM solutions help.
With a CRM solution, you can create a centralized customer database. All departments, including marketing, sales, and customer service, have access to the same customer data. They can access valuable information across various devices and locations and, therefore, provide exceptional customer service.
That way, CRM eliminates the boundaries between your teams. When having access to customer profiles, customer service representatives can deliver faster and more personalized feedback. For product development, these insights help them improve product performance and design.
Moreover, CRM provides contact management solutions. A contact management platform also centralizes employee communication. For example, using a Gmail CRM solution helps employees centralize customer databases more strategically. Rather than creating separate address books, they can build shared, cloud-based address books thanks to tools like Shared Contacts for Gmail.
Manual tasks, such as hunting for contact information or entering data, are minimized. Automation across sales, service and marketing departments frees up employees so they can spend more on operations requiring creativity and critical thinking.
The overall workplace performance and employee productivity are essential to a potential business buyer.
Establishing a Growing Customer Base
Customer retention is as important as acquisition. When observing your customer acquisition rates, a buyer will compare it with CA costs and retention rates. They will analyze a wide range of customer retention metrics, such as repeat purchase ratio, the net promoter score, customer lifetime value, and existing customer growth rate.
Investing in a reliable CRM solution lets you improve the metrics mentioned above. It helps you develop a deep understanding of your customers, past purchases, and their history with your company.
A CRM system helps you relate to customers' challenges, goals, and preferences. That way, you can deliver personalized content and product recommendations to them. By collecting their marketing, service, and sales data, you can engage with relevancy. That way, you can scale customer relationships with your small business and increase their brand loyalty. That is a vital factor for any company buyer.
Reducing the Cost of Sales
Attracting new customers adds value to your business and ensures its growth. However, qualified leads and consumers are not easy to come by. Fortunately, you can offset customer acquisition costs through sales to your existing customers. For a potential business buyer, companies with recurring revenue are less risky and more profitable.
With CRM solutions, you can monitor your upsell, cross-sell, and renewal opportunities for each customer. That is how you will deliver more relevant sales opportunities and inspire them to purchase again from you.
For starters, CRM can optimize deal cycles. You can prioritize leads and opportunities that are more likely to convert based on their interactions with your company. Most importantly, you can find untapped opportunities for repeat sales in your existing customer base.
Mapping your Sales and Marketing Processes
A customer relationship management tool provides invaluable insights into your customers' expectations, problems, and behaviors. Over time, you can collect their demographic and psychographic data and keep it in a central location in the cloud. That way, you can update your buyer personas and build data-backed sales and marketing processes.
A buyer feels more confident about purchasing a business that has an established sales and marketing process. They often look for companies with strong sales and marketing processes that are independent of the owner.
Over to You
Investing in a CRM solution increases your company's value in multiple ways. It helps you attract new customers, boost customer retention, and minimize the cost of sales. Above all, you will increase employee collaboration and productivity. Those are the key factors a buyer may consider when evaluating your business.