Some of the worse things that may happen to a business owner include facing legal charges because of a product defect, a store caught on fire or flooded, and declaring bankruptcy because of paying costly damages to victims of a workplace accident. These are just some of the sample scenarios where business insurance could play a vital role.
However, you may be wondering something else - is business insurance also important when you're selling a business? While it may seem an additional financial burden, selling businesses need to secure business insurance for many good reasons, as discussed below.
What is Business Insurance?
Business insurance pertains to coverage protection against losses due to situations or events arising during normal business operations. The common types of business insurance include coverage for employee-related risks, property damage, and legal liability.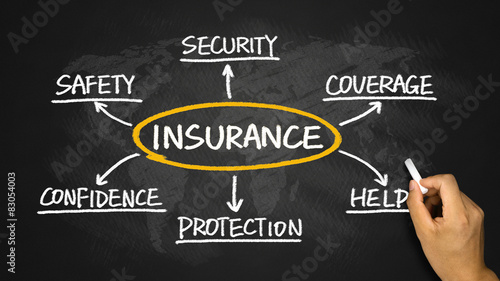 The common types of business insurance include the following:
General Liability Insurance
Property Insurance
Product Liability Insurance
Business Interruption Insurance
Vehicle Insurance
Benefits of Securing Business Insurance
Now that you know what business insurance is, it's time to discuss the following benefits of securing business insurance when selling a business:
Protects Your Business Reputation
General liability insurance covers damages from third-party physical injury and accidents. It is used to pay for the medical bills and any lawsuits that customers may ring against you. For business buyers, it's a must to buy a business with this basic insurance coverage. Otherwise, there could be a lot of pending claims that they don't want to deal with later on.
So, if you want to sell your business fast in the future, it's a good idea to get business insurance as early as possible. Make sure to get general liability insurance for your business to preserve your good reputation by:
Providing Coverage for Third-Party Bodily Injury: It covers your business from lawsuits, like when a customer gets hurt after falling or slipping in your store. This business insurance policy also has bodily injury liability coverage to pay medical bills.

Providing Coverage for Third-Party Property Damage: For businesses performing jobs in clients' houses, such as electrical or plumbing companies, they face a risk of causing property damage. If you have property damage liability coverage, it will help cover the cost of repairs and replacements when a worker accidentally damages a client's belongings.

Protecting Your Business from Reputational Harm: If someone sues your business for slander or libel because of something your employees said, general liability insurance helps cover the legal costs associated with defending your business.

Protecting Your Business from Advertising Injury: If your business gets sued for copyright infringement, general liability insurance will cover you from the legal costs of defending your business. For instance, a professional photographer can file a lawsuit if your marketing team used their photos in your ads without asking permission.
Protects Yourself Against Claims of Negligence
Doctors, lawyers, accountants, and other professionals use professional liability insurance to protect themselves against negligence and malpractice claims. A professional liability insurance policy is often arranged on a claims-made basis within the policy period.
It means that this type of business insurance protects you against loss that arises from any claim due to covered omission, error, or negligent act. Issues like these could stain your reputation as a business seller later on, making you unappealing to investors who are looking to buy or invest in your business.
Keeps Your Assets Intact
Two things that business buyers look for is the stability of a business and its assets. If you don't have business insurance, you're at risk of liquidating your assets to settle claims, and investors don't want to deal with a company losing money.
Investors make sure that they are buying the assets and not the business. Expert investors would not buy your business but will offer to buy your assets and create a separate company acting as the purchaser. They do this because they want to obtain better tax treatment and ensure that they won't assume those responsibilities if you owe money or being sued.
Related: Selling Assets vs Selling Stock
So, whether you have a buyer who is willing to buy your business or your assets, it's crucial to protect your business by getting the appropriate insurance coverage to keep your assets and your business intact. Commercial property insurance helps businesses with a huge number of properties and physical assets. Protect your business against damage and loss of company property because of smoke, fire, wind, hail storms, vandalism, and civil disobedience.
Protects Your Employees
When selling your business in the future, you want to ensure that prospects will find your employees worth it retaining. Investors know that some sellers are reluctant to tell their employees that the business is for sale because of the fear of quitting before closing the sale.
You might encounter sales provisions in the contract about giving the buyer a reasonable time to meet with your employees before the closing date. This is done to determine if your employees are willing to continue work for the new business owner. So, you want to ensure that your employees provide good answers to avoid a seller walking from the deal because of your employee's dissatisfaction.
Before investors buy a business, they want to ensure that your employees will be willing to stay. And one way to make them stick around is providing the right compensation and benefits they deserve, which include worker's compensation benefits. Workers' compensation insurance assures that you get your employees covered when they get hurt. The benefits that your employees will receive if they suffer a work-related illness or injury include the following:
Medical expenses
Missed wages or off from work while recovering
Vocational rehabilitation for ongoing care
Death benefits
Expenses due to injuries from violence, natural disasters, and terrorism
Note: Your state laws will determine the details of applicable workers' comp coverage for your business, including the types of injuries, the number of benefits, and how the benefits and care will be provided.
Provides Buyer Indemnity
Your buyer may ask you to provide an indemnity, promising to pay all fees and judgments and defend the lawsuit if the new business owner gets sued because of something failed to do or did before the closing took place. If you have business insurance, you can provide some sort of assurance to your buyer that they won't need to face any lawsuits.
Gives Buyers Peace of Mind
Taking advantage of business insurance will give your prospects peace of mind that your firm or business settled all claims and won't need to deal with these issues in the future once the new business owner acquires the company.
Getting business insurance shows that you value your reputation so much, and you're a trustworthy business owner. In this way, you can sell your business faster and easier.
How to Choose Your Business Insurance
So, how do you choose business insurance for your company? Check the following steps when buying business insurance:
Assess Your Risks: Determine the kind of lawsuits, accidents, and natural disasters that could cause damage and losses to your business.

Find a Trusted Licensed Agent: Work with a commercial insurance agent to help you find the best insurance policies, matching your business needs. Find a licensed insurance agent who is interested in your business needs.

Shop Around: Business insurance policies vary in costs and benefits. It is crucial to compare rates, policy terms, and benefits from several different insurance agents.

Re-assess Every Year: Your liabilities grow as your business grows. So, it's imperative to reassess your insurance needs every year. If you have replaced or purchased equipment or recently expanded operations, contact your commercial insurance agent to talk about these business changes and how they affect your insurance coverage.

Choose the Right Insurance Limits and Deductibles: Choose the right type of business insurance coverage for your business to fully protect you against all possible losses and damages. But you also need to select the appropriate deductibles and limits that best suit your business needs.

Get the Right Insurance Coverage at the Best Price: Compare multiple quotes both from independent insurance agents and insurance carriers, via online or in person. If you're a bonified member of an industry organization, make sure to check if they can recommend a commercial insurance provider. You can also ask other business owners and check their insurance providers and if they're satisfied.

Understand Common Insurance Elements and Exclusions: The common insurance elements and exclusions include endorsements or amendments, intended and expected damages, and coverage of occurrences. Remember that any lapse in business insurance coverage will open a window of vulnerabilities.
Conclusion
As you can see, selling a business without insurance can be damaging to your business reputation, as well as your reputation as a business owner. The type of insurance you have dictates how a business is being managed. Prospects consider how a business resolves claims, settles accounts, and operates despite the odds and challenges. Getting the right business insurance coverage will help you sell your business at the right time. It will increase the value and appeal of your business.
More on the topic: Why Do You Need Business Insurance and How Can It Increase Your Business's Value
---
Drew Hunter is a full-time blogger who specializes in creating business-related content. Drew's blog is filled with tips and tricks on how readers can start their businesses and ensure that it stays afloat. Drew also covers topics on business litigation and employee retention.