Retail Business for Sale in Ewing Township
This is the sale of an existing, 6 month old liquidation, value priced and discount retail dollar store business in Ewing, NJ along with an assignable 3 year lease with 2 options for a 2,850 sqft. retail store location at a busy, key retail intersection off of Olden Avenue, the key retail corridor in Ewing (a major suburb of Trenton, NJ). The business, know as BinMart Deals, has been very successful generating tremendous customer crowds by featuring specific price point "bin tables" that offer a different $X.99 price point each day of the week. The owner is able to purchase weekly truckloads of pallets and dump bin merchandise of closeout and overstocked merchandise from retailers like Amazon, WalMart, Target, Costco, Sam's and other big box retailers and offer discounted pricing at a fraction of the listed selling price. The impulse buying habit created by the high value deals attracts crowds of customers to the store everyday with many filling up their grocery carts to the top with a treasure trove of found deals. The business benefits from constant word of mouth by its customers and strategically placed social media marketing posts creating a very loyal, frequent and repeat customer base, that line up daily at the store to discover the deals.
Type of business: retail, a shop, a store
There is considerable potential to grow this ~$600,000 annual revenue business, considerably with more lines of products and even a possible expansion of the store. Additional marketing avenues will continue to drive huge local and regional traffic into the store and produce continued profit growth. The business is also positioned very well in the retail sector, as most of the sale growth has been in the Value, Discount and Dollar store formats. Consumers are constantly searching for deals and opportunities to stretch their spending dollars....BinMart Deals will continue to satisfy these needs.
Owner financing
None
Key financial facts and forecast
Current 12 month revenue is projected at $600,000. Growth in subsequent years is projected at ~10%.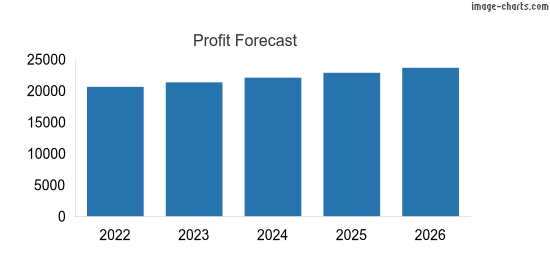 Pictured above: Profit Forecast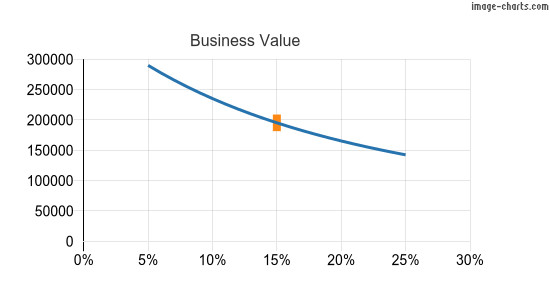 Pictured above: Business Value graphed against Cost of Equity
Reason for selling
Owner is moving out of country to address personal issues
Required buyer qualifications
This is an active, busy, high merchandise turn retail business. Buyer should have available capital of ~$90,000 to make cash purchase of business and pay rent and deposit to landlord. Frequent purchasing of merchandise stock to maintain inventory levels throughout month is critical to generate revenue growth. Experience running retail stores including inventory control, hiring/firing, with respective marketing, accounting, business management skills
Category: Business | Retail
Updated on


Located in Ewing Township, New Jersey, US