Senior Home Care Business for Sale in Waukesha
Provides Supportive care to Seniors to keep them in their chosen living arrangements, either in the family home or in a senior community. We service clients in Waukesha County, WI and in surrounding communities
Type of business: senior home care, elderly care, senior care, home care
The company has had rapid growth and profitability. We have gained the respect of social workers and other referrers and we are the go-to company for their client's care needs. The population is aging rapidly and the need for care is booming and will continue to do so. Our territory base is within the wealthiest area of Wisconsin and our clients can afford our services. We are 100% private pay. We primarily hire retired seniors and our caregiving staff is unique in the industry.
Asking price
This price is 3X gross profit and is very realistic based on our reputation and future growth prospects.
Owner financing
Owner/seller financing is available.
Owner down payment and terms negotiable and based on qualifications.
Key financial facts and forecast
The company has been profitable after the first several years of start up and we have weathered the Covid storm quite well. We have zero debt and keep a 6 figure balance in our checking account. Based on past growth and excellent business prospects, we can easily see the company have large annual increases in sales and profitability.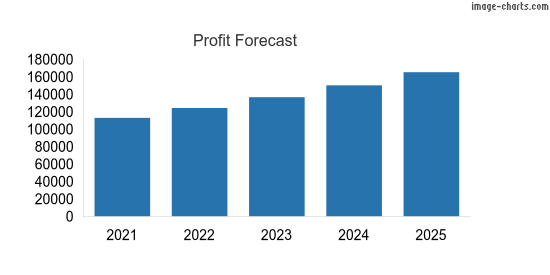 Pictured above: Profit Forecast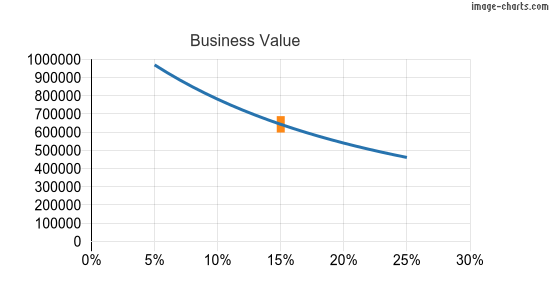 Pictured above: Business Value graphed against Cost of Equity
Reason for selling
Age related health issues.
Required buyer qualifications
Past or present experience in the health care or home care field, especially with nursing or Social work background. H/R experience is also highly regarded. Down payment and owner financing terms negotiable based on buyer qualifications.
Category: Business | Senior home care
Updated on


Located in Waukesha, Wisconsin, US