Foodservice Business for Sale in Providence
The business is a wholesale seafood distributor that services restaurants, country clubs, caterers and markets all over RI and beyond. Specialized in providing a wide variety of domestic and imported products as well as live shellfish. The business has also run a very profitable retail operation, and the potential buyer would have the resources at hand to immediately re-establish that operation if it so chose.
Type of business: foodservice, food equipment, food suplies
A buyer could walk in immediately, not change a single thing, and make/sustain substantial profits. The business has accounts with some of the most well-established and prestigious restaurants, country clubs, caterers, markets and institutes of higher education in Rhode Island. Many of these accounts have been with this business for decades, and other foodservice providers have not been able to wrangle these accounts away. Thus, the potential buyer would be walking into a literal "little effort" situation. With that all being said, with a little marketing, some technological improvements and perhaps trying to sell to the burgeoning marketplace of south and central American restaurants all through Providence County, one could potentially double the number of accounts the business has in mere months.
Asking price
The seller is motivated and is willing to negotiate. He is also willing to discuss any reasonable terms that are proposed.
Owner financing
Owner/seller financing is available.
Key financial facts and forecast
First and foremost, the business has ZERO debt. All assess are owned outright, and all invoices representing monies owed for product procurement are paid by the business within 30 days at worst, but typically within 7-14 days.

The sale woudl include all tangible assets, including the companies fleet of vehicles. The value of those, along with other tangible assets (i.e. coolers, freezers, display cases, cutting tables, scales, etc.) are around $150-$200k.

The sale would also include any product on hand at the time of sale. Due to the nature of the business and its emphasis on freshness, that product would mostly be frozen. At any given time there is, on average, around $60k worth of frozen product on hand.

Over the last 5 years, the business has averaged just short of $5 million in sales per year. As mentioned in other areas in this listing, sales are increasing, as are the profit margins. Without doing ANYHTING to grow the business, the owner expects the next 5 years to see steady increases in sales of around 3-5% per year. However, if one were to tap into the "ethnic food" marketplace and/or increase marketing, an increase in sales of closer to 10% per year, or more, is an attainable goal.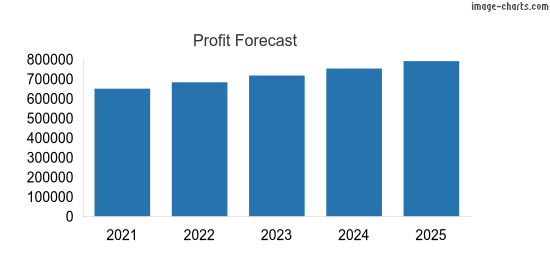 Pictured above: Profit Forecast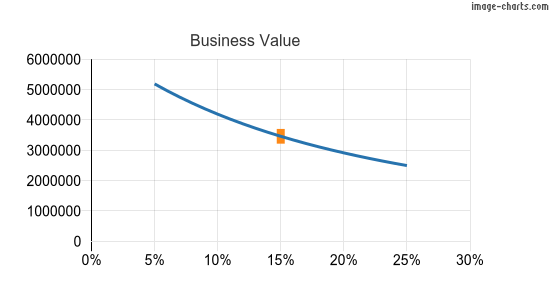 Pictured above: Business Value graphed against Cost of Equity
Reason for selling
The owner, after over 40 years in the wholesale and retail seafood business, simply wants to retire and spend more time with his children nd grandchildren.
Required buyer qualifications
Flexible.
Category: Business | Foodservice
Updated on


Located in Providence, Rhode Island, US