Cleaning Business for Sale in Eustis
Wright Way Duct Cleaning serves as a family run Duct Cleaning service in Lake and Sumter Counties for over 20 years. Established August 9, 1998, Wright Way Duct Cleaning has successfully grown into a business that helps families live happier and healthier in their own home by providing cleaner, more breathable air. This business sale includes new equipment and everything you need to complete the job, leaving you with a satisfied customer and healthier air to breathe. This business not only comes with all of the equipment necessary to do the job, but also with a large clientele list ranging from The Villages to Lake County.
Compared to other local Duct Cleaning Businesses in the surrounding area, Wright Way Duct Cleaning has the advantage of expanding their opportunities into one of the most popular retirement communities in the country. The Villages, FL makes up a vast majority of the cliental for Wright Way Duct Cleaning and encompasses three counties just in itself, helping this business run successfully for over 20 years.
Asking price
The average annual net income exceeds 30 percent without consideration of the potential of further automation and growth that is possible with the growth in the primary market of the Villages. The potential of growth coupled with the historical profitability of the Business has the promise of an attractive return on the purchase price of the Business
Owner financing
Owner/seller financing is available.
The Owner will consider an offer with 25%-30% upfront in cash and will hold a 7% note with a balloon in 3 years. At the current profit rate this will allow the Buyer to get their initial investment back in less than 3 years without consideration of the future growth that updated computer automation could provide !!
Key financial facts and forecast
Wright Way Duct Cleaning INC was founded in 1998 as a result of the growing demand for air
duct cleaning in Florida. Since then, a main source of work/income has been from steady
business in The Villages, FL. Since its establishment 23 years ago, The Villages has provided
Wright Way Duct Cleaning with excellent word of mouth recommendations and business. This
duct cleaning company has developed and expanded over the years, adding trucks to the road
to accommodate more jobs, updating and maintaining consistency with new machines to make
the job easier, and hiring additional employees. We have maintained steady with business
throughout COVID-19, and have thankfully been able to maintain routine operations
throughout these trying years. With The Villages being the country's fastest-growing retirement
community, additional promotion for Wright Way Duct Cleaning will boost clients and revenue
in the future. There is a lot of potential for this company to grow if it is sold to a new buyer that
is motivated and committed to doing so. One thing I never did was establish a computer
foundation for this company, which means I never created a website or advertised online, both
of which would have aided in the company's growth, especially given the enormous
importance of social media in today's society. With air ducts needing to be cleaned every 5
years and dryer vents every 2 years, repeat business from satisfied customers is a big part of
the year-round business we see.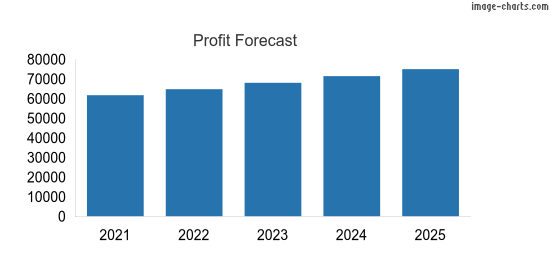 Pictured above: Profit Forecast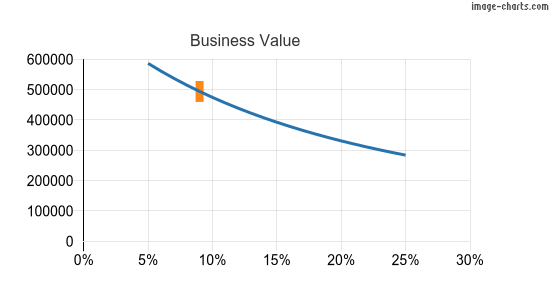 Pictured above: Business Value graphed against Cost of Equity
Reason for selling
The Owner wants to retire after 22 years to move to the Carolina's. He has positioned the Business to be turned over to someone that can leverage the brand integrity that he has built who can add technology that can scale the growth of the business to new levels with a modest investment.
Required buyer qualifications
Buyer must have an approved income high enough to show that they can successfully keep Wright Way Duct Cleaning running and operating. A specific skillset will be required in this line of work, meaning that the candidate is able to successfully operate the Duct Cleaning machinery. HVAC license is recommended but not required.
Category: Business | Cleaning
Updated on


Located in Eustis, Florida, US