Cleaning Business for Sale in Severn
We are a relatively new company (been around for five years but actively working the last three) specializing in the dirtiest of dirtiest of dirtiest cleaning. If you can take the smell of rotting flesh, rodents and all sorts of bodily fluids, then this business is for you!! If the thought of playing "splashit" is your idea of fun, then this business may be for your.
This is an awesome business for a husband wife/team.
This business requires one principle person to be available once a month for three - four days.
The job requires a great deal of contact (full hazmat suit and oxygen tank provided) with cow, pig & horse, bear maure and bear & fox urine.
You work when you work and of course as often as you would. We have a very good steady schedule of work (monthly).
You will work with one exclusive client.
The client will review your background and once approved offer a meeting.
We are unable to sell the business to any individual without the expressed consent of our client.
This is a great niche all cash cleaning business that provides for flexibility.

If you have any interested, contact us and we'll share as much

Business is five years old; the last two years have been profitable with the next few years on solid footing.
Taxes filed and available for review
**The job requires an iron tight NDA.
Owner financing
Owner/seller financing is available.
Negotiable
Key financial facts and forecast
We've had a good two years but of course with COVID we were stopped dead in our tracks. We don't hold any debt. The business is "labor/play" intensive.
Pictured above: Profit Forecast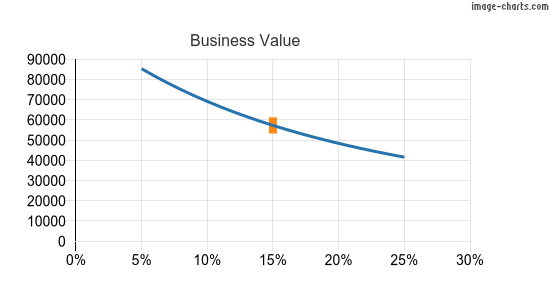 Pictured above: Business Value graphed against Cost of Equity
Reason for selling
Hubby is growing in age and doesn't work in this line of work anymore.
Category: Business | Cleaning
Updated on


Located in Severn, Maryland, US