Website for Sale in Oceanside
Wine and Hospitality Jobs Site
This 22-year-old job site has a history of consistent revenue until the pandemic severely impacted restaurants and wineries in 2020. The pent-up demand for people returning to eating and drinking wine is enormous and is going to explode in the second half of 2021.

The job posting process is completely automated. Users select a job posting plan, fill out their job details. make payment using Stripe (credit cards) and PayPal. The jobs are posted live once payment is made. Recurring subscriptions can set up for some of the plans.

As of now, the job site has 81 active clients and 782 inactive clients which can be attributed to the effects of the pandemic. The client base is in place and ready to be reengaged for a speedy return to revenue.

Key financial facts and forecast
There is an enormous pent-up demand from consumers who want to get back to dining out and drinking fine wine. The second half of 2021 will see a significant increase in dining out which requires experienced staff to serve the customers.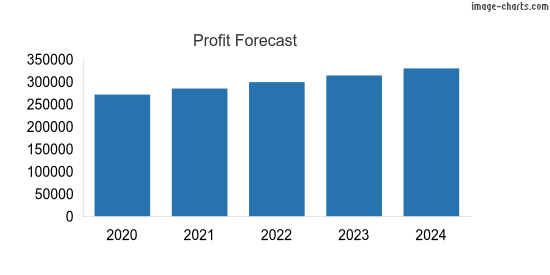 Pictured above: Profit Forecast
Pictured above: Business Value graphed against Cost of Equity
Category: Business | Website
Updated on


Located in Oceanside, New York, US