Family Fun Center for Sale in Kissimmee
Spotsland is an indoor playground catering to children up to 10 years of age. Spotsland specializes in kids birthdays, special learning activities, and after-school programs. Spotsland is fully equipped and can be considered a turn-key operation.
Type of business: family fun center, family entertainment, family fun park
Spotsland is an excellent investment opportunity. Spotsland's space, location, and concept has no competition near or far from its facility. The top of the line indoor playground equipment, separated party area, and eating lounge make it a safe and ideal location for family fun. The facility comes equipped with boys and girls bathrooms as well as all the equipment necessary to provide the best quality experience for the kids and parents alike. Location, Location, Location, the most important aspect of any investment, Spotsland is located in a fast growing area with a multi-development plan. There is over 1,000 units of housing within 2 miles of the location, and Emergency medical center right across the street, Sunrail station within 1 mile, shopping and restaurants within 1 mile. This is the perfect time to invest. The future potential for growth is unlimited.


Asking price
Minimum 50% of asking price required in cash on deal completion.
Owner financing
Owner/seller financing is available.
Funding amount: up to 50% of the purchase price. Term length: 2 years. Repayment schedule: monthly.
Key financial facts and forecast
Spotsland financial statistics are very hard to explain because of the concept being so new, this is a business that is in the beginning stages of its development. The financial profitability has yet to be proven. It is important for the buyer to understand the unlimited potential that Spotsland can have if it is run correctly and if the financial planning takes into account the uncertainty of the times. The growth of the area along with the need of this type of venue is a combination that not many business ventures have. Yes there are risks but in any business that is a fact. The investment (Purchase Price) to potential profit with Spotsland is very high. This is the time to invest!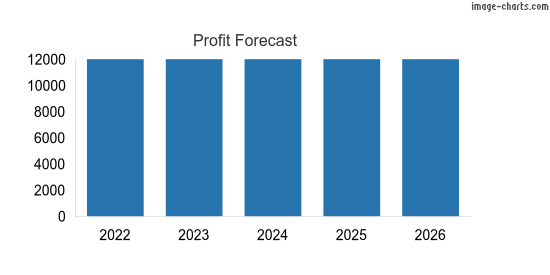 Pictured above: Profit Forecast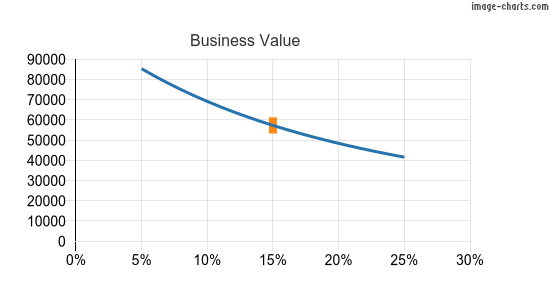 Pictured above: Business Value graphed against Cost of Equity
Reason for selling
Due to prior compromises with other investments it is impossible to fully give the time necessary for the business function and grow. This is a business for an owner-operator.
Required buyer qualifications
A buyer must have $50,000 dollars in cash on deal completion, $25,000 of which is to be deposited in an escrow deposit account. A suitable buyer will demonstrate solid managerial experience, ideally in event planning and working with children or relevant experience in an associated area. A background in sales and marketing would be helpful in realizing business growth potential.
Category: Business | Family fun center
Updated on


Located in Kissimmee, Florida, US