Healthcare Business for Sale in Los Angeles
ONLINE MEDICAL SCRIBE CERTIFICATION, EDUCATION, & LICENSURE COMPANY

INDUSTRY: E-COMMERCE SAAS B2B MEDICAL/EDUCATION
LOCATION: ORANGE, CA
NET INCOME (2019): $836,429
ASSET VALUE: $10,500,000+
WEBSITE: https://acmsscertification.com

ONLINE MEDICAL SCRIBE CERTIFICATION, RECERTIFICATION, EDUCATION, CONTINUING EDUCATION, E-COMMERCE, SOFTWARE AS A SERVICE (SaaS) SOFTWARE MANAGEMENT PLATFORMS/WEBSITES, LEARNING MANAGEMENT SYSTEM, BRAND LICENSING, RETAIL, & MUCH, MUCH MORE! WORK FROM HOME! MANAGE AND WORK FROM HOME, OFFICE, OR REMOTELY!

Medical Scribe Education & Certification

Founded: 2009

Ownership: 100%

Website(s): 4 internet domains; 2 e-commerce platforms; 5-year managed hosted server, SSL

Core Business: E-commerce SaaS B2B scalable global internet Medical Scribe Education & Certification, Licensing, Validation, & Credentialing Services business

Target Market
All medical specialities (i.e., urgent care, primary care, internal medicine, physical medicine & rehabilitation, all outpatient medical practices, emergency departments, hospitals, integrative health care systems)

Years
2010-2019

Revenues
$836,429 (2019)

Asset Value
$10,500,000+

Sales & Marketing
Company uses a whole systems approach utilizing robust experiential sales teams, social media, internal marketing & mailer systems, as well as a highly visible presence

Program is scalable and operated from anywhere, including remotely

Company Overview

Company provides a comprehensive, experience based, educational program that provides a path for certifying an individual's competency in the field of Medical Scribes

Company provides individuals with the standards necessary & the certification identification to be a successful,competent, & skilled certified and licensed professional across the entire Healthcare Industry, both US & nationally based, as well as internationally

Company has established itself in the marketplace since 2010 & has built a strong and robust operating platform, presence, & online presence to the marketplace

Company overcomes barriers to entry for all medical scribes, medical students, clinicians, & all medical personnel to be able to have an employed certified professionals as the direct right-hand liaison to the medical licensed clinician(s)

Company owns the intellectual property

Company owns all of the intellectual property, trademarks, logos, and copyrights

Customers
Medical Students; Resident clinicians; all medical specialities and clinics, Physicians, Clinicians, emergency departments, hospitals, integrative health systems, community health care systems, independent medical training programs, students of all levels (i.e., high school, undergraduate, graduate residents, international doctors, & community liaisons)

Includes
Official seal embossing of annual licensing
Annual license verifications for medical schools entrants, human resource department verification, medical practices
Certification Examination Programs
Comprehensive clinical training programs
Affidavit of eligibility entrance exam attestations
Annual licensing
Management of individual licenses/user IDs
Ongoing Credentialing verification & validation services
Issued individual user accounts
Complete end-to-end turnkey administrative and end-user management system and console
E-learning management system: consulting, webinars, events, trainings
Licensing examination management system
Licensing and certification management system
Ecommerce sales channels, licensing distribution, & retail options
Distribution licensing (retail, market, 3rd party licensing)

Company provides full suite end-to-end turnkey administrative, education, training, certification, credentialing, & license management system

Terms: Cash basis.
Website: acmsscertification.com
Facilities: Work from Home! Relocatable! To be included in the sale: ALL trademarks including ACMSS®, CMSS® and MSCAT®, copyrights, patents, databases, domains, licensures, programs, distribution networks & channels, online platforms, e-commerce sites, learning management systems, educational curricula and courses, certifications, credentialing, and much, much more!
Competition: None. Exclusive business in a competitive industry. Rare opportunity in this exclusive niche industry of key acquisition of intellectual property (IP) content, SaaS, online education, licensing, retail, and ecommerce platforms and assets
Growth Potential: Global, 100% US based company operates in all 50 United States and Internationally in E-commerce B2B online, SaaS space, offering retail, brand licensing, global distribution, education, and curricula.
Training/Support: Included. Retained trained staff available Global, 100% US based company operates in all 50 United States and Internationally for seamless integration. Scalable based on buyer needs.
Seller Financing: Cash basis.
Sale Reason: Owner Retiring
Type of business: healthcare, medical
Competition: NONE!

Rare opportunity in this exclusive niche industry of key acquisition of intellectual property (IP) content, SaaS, online education, licensing, retail, and ecommerce platforms and assets.
Asking price
WORK FROM HOME NATIONWIDE. RELOCATABLE!
Owner financing
Cash basis.
Key financial facts and forecast
Doubling in business size each year. Strong, diverse portfolio. Ecommerce, 100% online business managed virtually anywhere, relocatable. Include all industries, B2B, Medical, healthcare, education, consumer, commerce, POS, online, trade show, website, retail, product distribution.

100% US Business. Sales worldwide.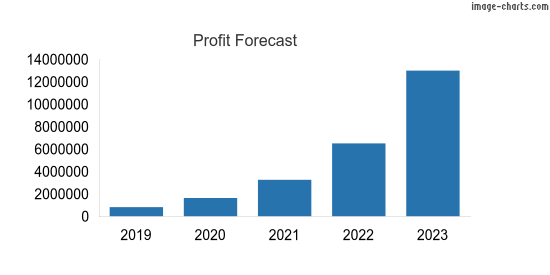 Pictured above: Profit Forecast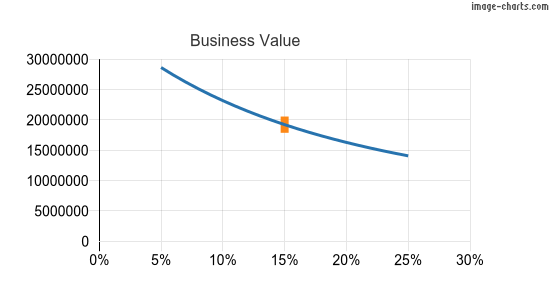 Pictured above: Business Value graphed against Cost of Equity
Reason for selling
Owner Retiring.
Required buyer qualifications
Cash basis.
Category: Business | Healthcare
Updated:


Located in Los Angeles, California, US