Appraisal Services Business for Sale in Medford
We provide estimates of repair costs to contracted insurance companies for automotive repairs. Our territory is quite large and our services can be expanded to include home repair estimates as well.
Type of business: appraisal services, valuation services, appraising services
Great owner-operator / home based opportunity in operation for 25 years in Southern Oregon. This is a turn key business with excellent growth potential, great revenue and low overhead. Office equipment is included and the owner is willing to train for 3 weeks and consult after that, if needed.

Excellent and well-established large territory in Southern Oregon. Insurance claims are recession resistant and a stable industry. This business has fantastic growth potential by: (1) adding additional insurance companies throughout the region, (2) expanding to include lucrative residential insurance claim appraisals throughout the territory, (3) adding sub-contractors in outlying areas such as the coast and Klamath Basin, and (4) engaging with energetic home office leadership to explore expansion possibilities.

Company has 10 national locations, has insurance contracts in place, and manages website and advertising.
Asking price
Owner-carry options are available with 50% down. Valuation of the business based on 2019 revenue and net income has been $88,000 and the opportunity to increase revenue is in place for the new owner.
Owner financing
Owner/seller financing is available.
Negotiable, but $25,000 down payment, remainder to be paid over 5 years or less at 8% interest.
Key financial facts and forecast
Business has a steady record of $100,000+ gross sales annually, with low overhead and approximately 60%+ of revenue going to payroll and mileage reimbursement. Future growth could increase revenue substantially by adding additional local insurance companies to the client list and by adding residential appraisal services throughout the territory.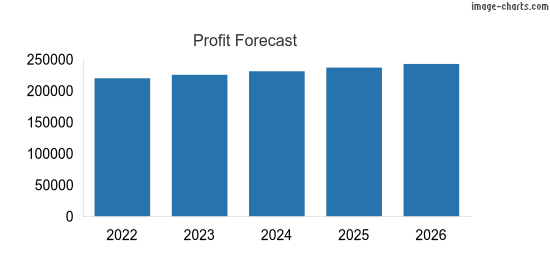 Pictured above: Profit Forecast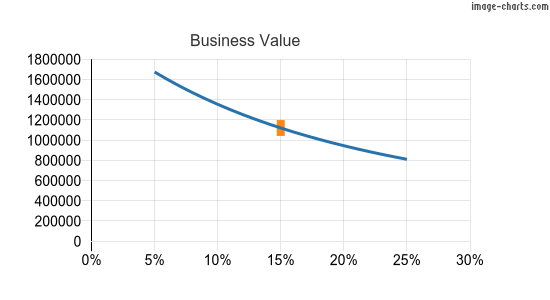 Pictured above: Business Value graphed against Cost of Equity
Reason for selling
Preparing to retire and relocate.
Required buyer qualifications
New owner must be approved by the home office and would pay a $1,000 license fee to purchase the license agreement.

Business requires an Oregon adjusters license to complete auto and home appraisals or an Automotive estimator's certificate if only automotive appraisals will be done.

Previous experience in automotive body shop or as residential real estate contractor / estimator is helpful, but not required.
Category: Business | Appraisal services
Updated on


Located in Medford, Oregon, US