Child Care Business for Sale in Chicago
A TURNKEY and extremely profitable daycare center that has been in business for over 40+ years in a constantly growing far south-side high traffic community for sale. Own a business that works for you! Perfect opportunity for a business savvy entrepreneur that loves working with children, but who is also looking for an investment that will make money for itself. The 7800+ sq. ft. real estate building and business comes with a 3500+ sq. ft. fenced and paved parking lot that holds up-to 30 cars. Designed for a safe, healthy and stimulating environment, it has an age appropriate outdoor playground and an indoor gym, for children that can be rented out for additional income for physical therapy. There are several large, well- equipped classrooms (separating children by age) and 1 large infant room. Additionally, the building and business has two kitchens, two offices and a small laundry room. All appliances and inventory for the daycare center business will remain.

Licensed for 101 children: This daycare provides full-time care as well as after school care for children in ages ranging from 6 weeks to 6 years old. CURRENTLY THE FACILITY HAS 61 CHILDREN ENROLLED. HOWEVER, WHEN THE SCHOOL YEAR RESUMES BETWEEN SEPTEMBER AND OCTOBER THE ENROLLMENT IS USUALLY AT 101 CHILDREN. Experienced staff will stay! No prior teaching experience needed! Training and Support will be provided after the sell of the business and the real estate. This is an opportunity to own a business that provides an essential service to the community and has a proven model to make owners successful year after year.

Services include:
Child Care
Preschool


Licenses and Contracts Included:
License for 101
Licensed up-to 7 years old
Currently enrolled 71 children
DCFS
Action For Children


Facilities:
Fully furnished daycare with over a $125K in inventory, a parking lot and playground. The business INCLUDES THE SALE OF THE REAL ESTATE PROPERTY AND LAND

Growth & Expansion:
The daycare cent...
Type of business: child care, babysitting, daycare
Future Growth Would Be To Add - Head Start and Pre-School

Head Start and Pre-School programs will add up to an additional $500,000 per program if they were applied for by the new owner.
Asking price
The $1,500,000.00 asking price includes the sale of the business, business license for 101 children, all contracts with DCFS, Action For Children and food program. In addition, the asking price includes the sale of the building/real estate along with the attached fenced in paved parking lot.
Owner financing
Owner/seller financing is available.
Owner financing available for up-to $300,000.00 of the $1,500,000.00
Key financial facts and forecast
The daycare center has the opportunity to make an estimate of $3 Million Dollars Annually by adding Headstart and Preschool.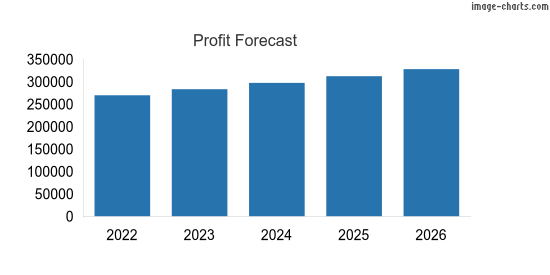 Pictured above: Profit Forecast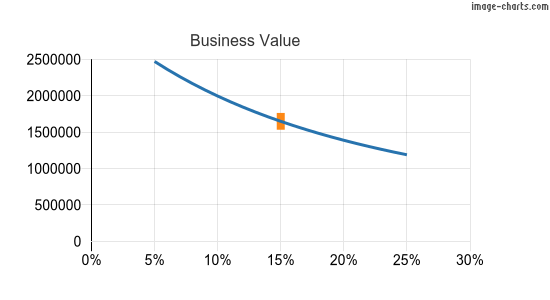 Pictured above: Business Value graphed against Cost of Equity
Reason for selling
Seller is relocating and retiring after 40 years of successfully and profitably being in business.
Required buyer qualifications
Due to the sensitive nature of the daycare business. Ebonie Caldwell Realty Portfolio will ask for several forms of identification before you can visit the facility and review any financials or documentation of the business.
Category: Business | Child care
Updated on


Located in Chicago, Illinois, US