Educational Services Business for Sale in Guelph, Canada
We are a Canadian franchise that opened a location in Guelph. We teach children ages 6+, how to code, program and robotics as well as STEAM.
Type of business: educational services, learning
There is a growing need and interest for children in the field of technology that schools cannot provide with all the recent cuts. We are able to provide the extra programs for the children who are interested in the technology field and love the chance to learn more about future jobs and experience a different after school program.
Asking price
Sale price includes all equipment (e.g. laptops, projector, robots etc...) as well as my help and assistance for a smooth transition for 4months.
Key financial facts and forecast
We are just coming to the one year mark in Guelph. We are still in the red but there is a growth in interest from other schools and groups that we are working with to make things happen. We are working with schools to help with the after school shortage.
The forecast for the next 3-5years looks positive as we meet with more schools and offer a different type of after school program for their students. The next year we should see more growth as more schools start to talk about how much their students are engaged with our program. There is a need and an interest. Expansion is coming. We are in the process of hiring two extra staff to help with the multiple locations that we are confirming.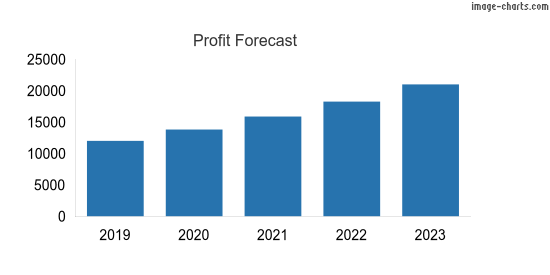 Pictured above: Profit Forecast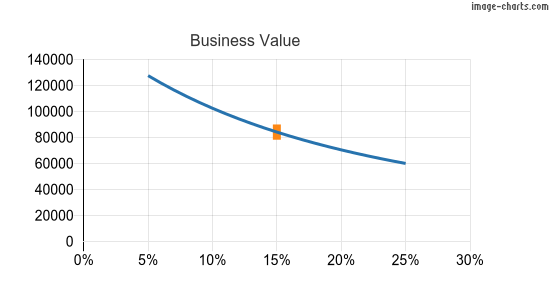 Pictured above: Business Value graphed against Cost of Equity
Reason for selling
I love the business model and helping kids expand their horizon. However our family is moving on to our next adventure in another city. The franchise rights are for Guelph specifically.
Required buyer qualifications
You will have to talk with Jeff the CEO of the francise and go through a screening process with him before he will agree to the sale of the franchise rights to you. It is part of the franchise process. You will also have to have your own company incorporated for payment and tax purposes.
Category: Business | Educational services
Updated:


Located in Guelph, Ontario, CA