Auto Repair Business for Sale in Niagara Falls
Automotive Repair and State Inspections
Includes Shop and Adjacent Rental Property
Type of business: auto repair, car repair, car parts
This profitable 45-year-old automotive repair shop in Niagara Falls, NY is ready for sale. The owner is already retired from working in the business other than making weekly visits to the shop. The business has two long term employees (28 and 38 years) who manage the business and repair the cars. The shop has the New York Vehicle Inspection Program (NYVIP2) computer software for state inspections. Equipment includes four lifts, wheel alignment machine, tire balance machine, torches, welders, tools – most everything required to make repairs for late model cars. The books are professionally maintained by a local accountant and the financial numbers are solid. This is an excellent opportunity for a qualified mechanic to take the next step and own an established profitable repair shop.


Asking price
The price range includes the business and shop.

- A flatbed tow truck is available and not included in the asking price.

- Nine used cars are available and not included in the asking price.

- There is a rental property available to the buyer of the business. The property has three 2 bedroom apartments and one store front. The property clears $1,400 per month after expenses & taxes.
Key financial facts and forecast
The business is profitable and shows some growth. The owner has not worked in the business for years, so the business has been underutilized and is under-performing. The opportunity is tremendous for a new owner/mechanic to make this established, money making business increase revenue and generate more and higher profits.

There is a rental property next to the auto repair business which clears $1,400 per month after expenses & taxes.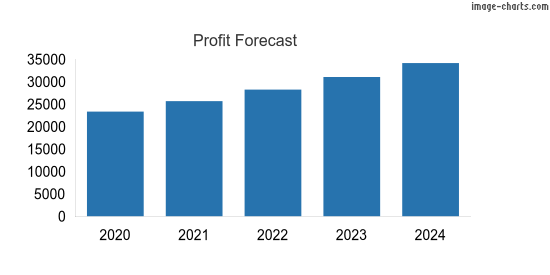 Pictured above: Profit Forecast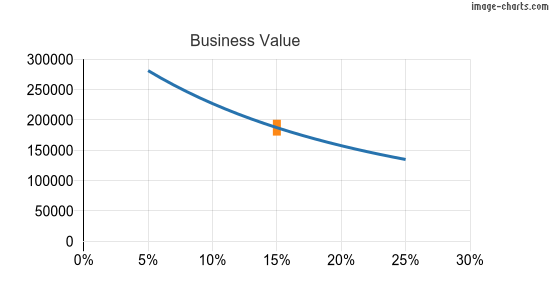 Pictured above: Business Value graphed against Cost of Equity
Reason for selling
Retirement after 45 years in the auto repair business.
Required buyer qualifications
Prospective buyer should have prior experience as an auto mechanic and be able to acquire financing or have the funds to buy the property and business.
Category: Business | Auto repair
Updated:


Located in Niagara Falls, New York, US