Cafe for Sale in Indianapolis
Vitality Bowls is an 800 – 1,500 sq. ft. Superfood Café focused on delivering top quality organic Açaí, Acerola, Pitaya and Graviola Bowls®, smoothies, fresh juices, soups, salads, and panini. Vitality Bowls® are enjoyed for breakfast, lunch, dinner, snack, or dessert.
Type of business: cafe, restaurant, a bar
WHAT MAKES VITALITY BOWLS UNIQUE?
Great question! There are quite a few reasons why Vitality Bowls stands out from the rest:

o Vitality Bowls is a superfood cafe offering a broader menu than our competitors. In addition to açaí, we offer an array of superfoods such as acerola, graviola and pitaya as a base for our bowls as well as soups, salads, panini, fresh juice and smoothies.
o We include up to three times more açaí, pitaya, acerola and graviola in our bowls and smoothies than competitors.
o By continuously negotiating national distributer contracts, we leverage the best price advantages while sourcing only the freshest, highest quality ingredients.
o We use only real fruits and vegetables. Our bowls and smoothies contain no fillers such as ice, frozen yogurt, added sugar, trans fats or artificial preservatives.
o We believe we create the best tasting bowls in the business.

Asking price
Business Valuation from 3rd party evaluation is $670,000
Pictured above: Profit Forecast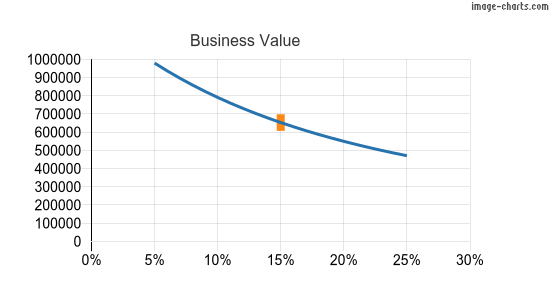 Pictured above: Business Value graphed against Cost of Equity
Reason for selling
As a family business, our children has graduated and are off to college and living their life. Now it's our turn as our plans are to relocate to Arizona.
Required buyer qualifications
All potential buyers must show adequate assets to purchase and operate business. While experience isn't necessary any new owner must be approved by Corporate to purchase and take a training course once approved.
Category: Business | Cafe
Updated on


Located in Indianapolis, Indiana, US