Restaurant for Sale in Boulder
A great health-food (and beyond), gluten-free, health conscious, organic restaurant.
This particular restaurant is the only restaurant in the world with a paleo autoimmune protocol menu. We serve people with MS, Hashimoto's, Arthritis, Celiacs, and a host of other conditions. We are also one of the handful select gluten-free, grain-free, processed sugar-free, all-natural restaurants in the world.

It's not just a healthy place to eat. We provide a full service, intimate, and classy restaurant setting where customers get to enjoy delicious, creative dishes and an amazing experience.

The opportunity…

The market: The number of people with food sensitivities, autoimmune issues, (finally diagnosed) celiacs is growing fast, and the majority of the market has yet to find out about us.

Room to grow: Be creative, innovative, and take this restaurant to the next level. Include a happy hour, breakfast, fast-casual options, franchize it, change the menu, make it a paleo fast food, create take out meals or meal plans… the options are endless! This community wants and needs to be served!

Low risk: You get to lead a restaurant that has an established base of customers with very little risk potential, and a lot of unexplored and untapped opportunities for growth.

Asking price
The price is AS IS. The price also does not include any broker fees on your end, legal document review, etc. In Boulder, you will have a hard time finding a location or building your own (buildout of a small restaurant from scratch like ours will cost you $350,000 or more).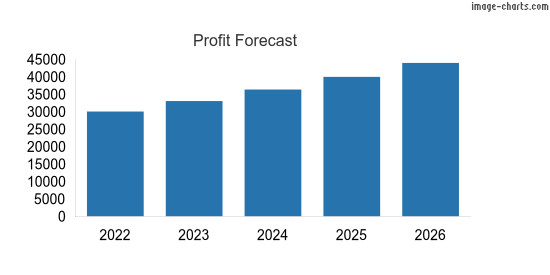 Pictured above: Profit Forecast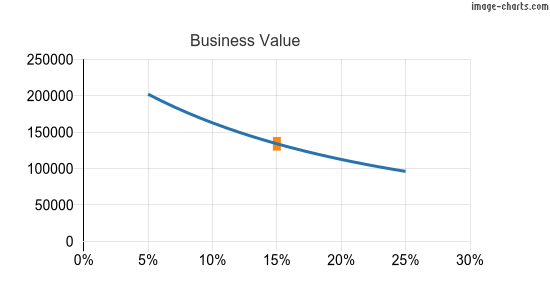 Pictured above: Business Value graphed against Cost of Equity
Reason for selling
We opened this restaurant 4.5 years ago. It's been fun and it has been extremely rewarding, the restaurant is, for the most part, self-sufficient and does not require you to be there 24/7 (we both have careers outside of it). Now, we are ready to hand it off to someone fresh, new, with great ideas, who will take it to the whole new level!! Why now? We feel that the restaurant is in a good place and ready for the next stage of growth and innovation, it has reached beoynd its break-even point, is mildly profitable even though we are there VERY little, it has built its steady client base, and it has an opportunity to become wildly profitable.

If you decide to take part in management role and treat it as a job, great - you will be adding an additional $50,000/year into your pocket if you work 35 - 40 hours a week. It has built a huge community and done a lot of good in Colorado.

Required buyer qualifications
In order for you to sublease and thereafter sign the next 5 year lease period, you must have either an income of $11,000/household (from spouse, for instance), pre-approved business loan or line of credit to guarantee being able to pay the rent no matter what, or have great personal financials ($200,000 in assets).

Restaurant or other business ownership experience is a big plus for the landlord.

Understanding the world of paleo, gluten-free eating, and autoimmune disease and having passion for serving people who want to be healthy is a huge plus for us, the sellers.
Category: Business | Restaurant
Updated on


Located in Boulder, Colorado, US