Retail Business for Sale in Davis
A Unique Opportunity to take over on a well established Shipping Store. We offer UPS, FedEx, DHL, USPS, Freight Domestic and International Shipping. Other great services we provide including: Notary Public, Mailbox Rental, Copy Services, Shredding, Passport Photos, Office Supplies and more....
Type of business: retail, a shop, a store
Very steady Loyal Customers in a great Community El Macero Golf Club. Very busy shopping Center (Nugget Market, Starbucks, Taqueria, Chinese, Japanese Restaurant, Vets Clinic ) Independent Business Offering USPS, UPS, FedEx, DHL, Freight Shipping. No Post Office in this Area of south Davis. Our Mailbox Rentals are about 75% full mainly use for business people or professional Individuals. Great for an new energetic owner who can add more Potential services like: Live Scan Fingerprinting, Swift Passport Services, Commercial Printing, Photo Kiosk Printing, and Money Transfer, Lotto, Any new Ideas for more growth.
Asking price
Price is solid .. We are looking for serious buyer who would like to take care the store and continue to service our loyal local customers. Our asking price is lower form our Business Valuation because we are trying to avoid brokers fees 10% to 15 % of Sales price.
Owner financing
Owner/seller financing is available.
Contact for more details
Key financial facts and forecast
Ever since we bought this store we have been profitable. No negative years. 11 years. No loans. only 1 Color copy printer that is on a 5 year lease agreement. Every other equipment is Own. Last year Sales increase by 15% from previous year.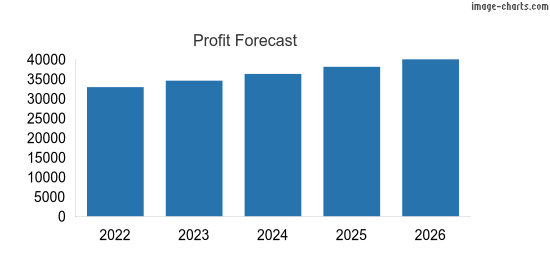 Pictured above: Profit Forecast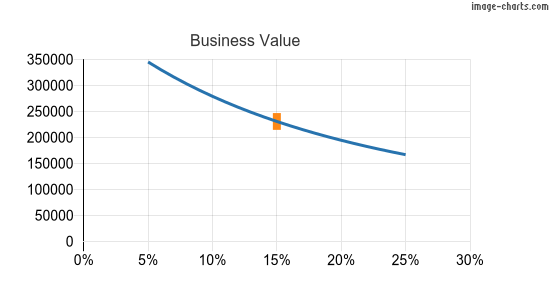 Pictured above: Business Value graphed against Cost of Equity
Reason for selling
We want to concentrate on Existing Tax Preparation, Investments and Insurance Business.
Required buyer qualifications
Qualifying buyers with available finance.
Category: Business | Retail
Updated on


Located in Davis, California, US