Floatation Therapy Business for Sale in Columbus
Business Description
Health & Wellness Spas for Sale (2 locations in Columbus)

Young thriving (package deal) 2 profitable up and running Float Spas for sale. Part of a franchise, with 2 open spas in Columbus. OH. Profitable in the first year. Experienced sales team, staff, and Managers operate business. Inventory, Pods and Luxurious "Ritz Carlton like" Build out included. Be a part of the future by owning a hip new business! We have done the hard work, now you will get the fun part of watching the business grow and take off even more! In 2015 we opened our first location and ended the year in green. In 2016 we opened our 2nd location and again ended the year in Green. On track for 2017 to do 1.25 in total gross sales. Consistent Clientele with over 800 members + members combined and over 2,000 customers a month.
Type of business: floatation therapy, wellness center
Facilities: Facilities are modern, fully furnished and valued at over half a million dollars a piece included in the sale along with all equipment and inventory. Both spas have heavy foot traffic. Columbus location is in Easton Town Market which receives 22 million visitors a year.Competition:We have the market saturated, we are the only type of spas in Central Ohio with no competition.Growth & Expansion:Lots of growth here with products, retail, supplements and business relationships. Currently work with the major sports leagues in the city.Support & Training:Franchisor has corporate staff and corporate intranet tools to run business for you. We would be willing to stay on as a consultant for a fee.Reason for Selling:Moving out of State/RetiringFranchise:This business is an established franchiseBusiness Website:http://www.truerest.com
Owner financing
Owner/seller financing is available.
Key financial facts and forecast
Almost doubled gross sales since conception in 2015.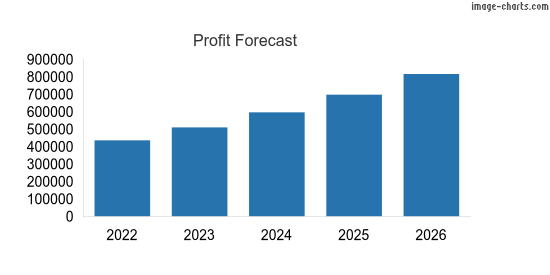 Pictured above: Profit Forecast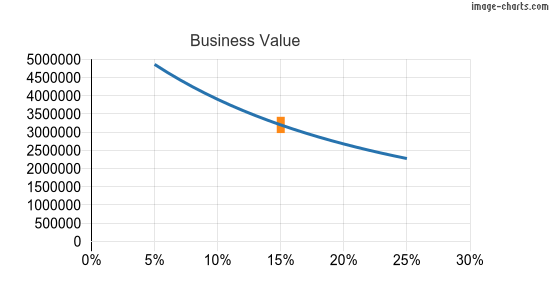 Pictured above: Business Value graphed against Cost of Equity
Reason for selling
Retiring and moving out of state
Required buyer qualifications
Please supply proof of funds
Category: Business | Floatation therapy
Updated on


Located in Columbus, Ohio, US