Auto Parts Business for Sale in Warren
An industry leader in bringing Jeep aftermarket parts to consumers. Whether it's ACE Rock Sliders, Bumpers, or Hitch Carriers, we make the stuff that makes Jeeping fun. The company is owned and operated by Jeep-lovers, so we know what is demanded out of our aftermarket products. That's why we use nothing but the best materials and processes to build the highest quality products, all at the best prices in the market.

Our experience in automotive is deep, our parent company has been an OEM supplier to the Big-3 for over 22 years. We know manufacturing, and we use that knowledge to keep prices low and standards high. It's one of the reasons we stand behind our products with our Lifetime Warranty.
Type of business: auto parts, car parts, auto supplies, car supplies
This is an established and successful business that has had an average growth rate of 20%+ over the last seven years.
Key financial facts and forecast
This company is debit free.
Pictured above: Profit Forecast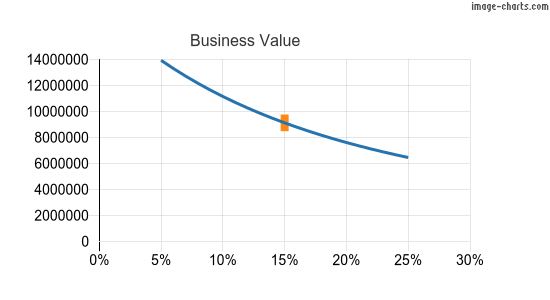 Pictured above: Business Value graphed against Cost of Equity
Reason for selling
Shifting focus to a separate non competing company.
Required buyer qualifications
Cash or pre-approved for financing.
Category: Business | Auto parts
Updated on


Located in Warren, Michigan, US