Financial Advising Business for Sale in Port Macquarie, Australia
All Round has two divisions, Financial Planning and Home Loans; plus Real Estate Sales and Property Management. Our focus is on investors and guiding our clients to a financially independent retirement. Our Certified Financial Planner includes investment property as an asset class as well as shares and managed funds. We also specialise in setting up Self Managed Super Funds and assisting clients to buy property within their fund. Our structure provides a synergy unparalleled in our target area.
Type of business: financial advising, accounting, financial planner, financial adviser
The synergy of our structure creates a dynamic where each department creates business for the other departments. Clients are sourced through each area but quickly realise the benefits of the 'One Door' to all services. For example, financial planning clients who buy an investment property use Home Loans for finance and advice on finance structure for investors. They then use Property Management to look after their property and we often find them an investment property before they are advertised for sale. This service creates fantastic referrals which is shown in the dynamic growth of the business.
Key financial facts and forecast
add spreadsheet details at year end
currently
2017 2017 Annualised 2016
Financial Planning $165,845 $221,127 $192,436
Home loans Upfront $70,048 $93,397 $126,486
Home Loans Trail $95,727 $127,636 $119,190
Property Management
Property Sales
$331,620 $442,160 $438,112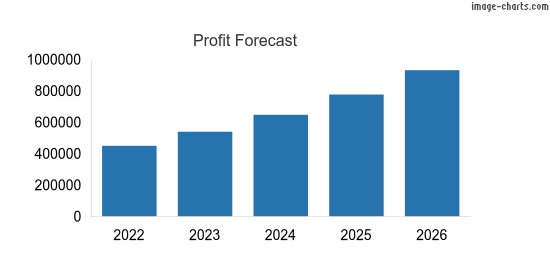 Pictured above: Profit Forecast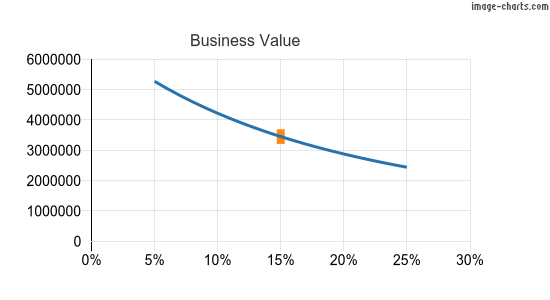 Pictured above: Business Value graphed against Cost of Equity
Reason for selling
The Directors of All Round wish to retire and are looking for a purchaser that will carry on providing their service standards to their clients. They are happy to stay working in the business for a reasonable hand-over period to ensure a smooth transition for the new owner.
Required buyer qualifications
Prospective buyers need to bring to The Business a Certified Financial Planner. There is one Licensed Mortgage Broker on the staff however the retiring Director has brought in the majority of sales to-date. There is certainly enough work flow for two Mortgage Brokers. The remaining areas of the business are adequately staffed however there is room for expansion. The buyer would need or have access to a 'Licensee-in-charge' to run the rent roll and property sales.
Category: Business | Financial advising
Updated on


Located in Port Macquarie, New South Wales, AU