Italian Restaurant for Sale in Saint Paul
Upscale, casual fine dining Italian restaurant. Serving full menu, beers wine, full liquor bar.
Type of business: italian restaurant, restaurant
We are a well established business of 15 years. Located in an excellent urban area on light rail line, in a neighborhood with a growing population of apartment dwellers and condominium owners. Potential for expanded business hours and days. Large patio area. Off street parking.
Pictured above: Profit Forecast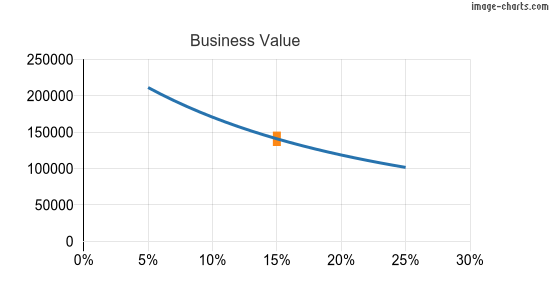 Pictured above: Business Value graphed against Cost of Equity
Reason for selling
Retirement
Required buyer qualifications
Personal financial statement
Category: Business | Italian restaurant
Updated on


Located in Saint Paul, Minnesota, US