Retail Business for Sale in Auckland, New Zeland
The company was established 2015 and has developed a unique fashion brand and distribution network for beanies and hats. The company manufactures the product, sells via it's website and wholesales to over twenty high fashion boutiques, including all Suprette stores, through out NZ and Australia.
Type of business: retail, a shop, a store
Unique fashion product that within one year has established an operating retail website generating traffic and sales, plus an existing network of fashion boutique wholesaler stocking the product range. Brand recognition established through sales in high end fashion boutiques and media exposure. Designs and manufacturing process all set up. Great profit margin on products. Easy to run - currently done on a part-time basis - however great opportunity to expand if more time devoted to the business. Walk in and watch sales increase over the next few years. Registered Trademark in NZ.

Asking price
$75,000 plus stock (estimate $15,000)
Includes

Trademark and Intellectual Property
Company
Website
Goodwill and introduction to wholesalers
Stock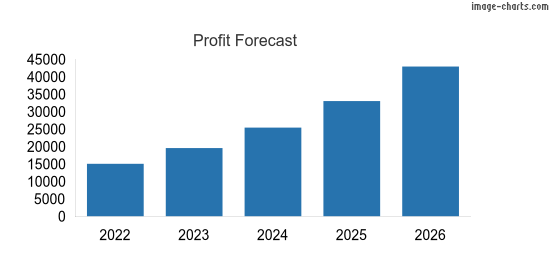 Pictured above: Profit Forecast
Pictured above: Business Value graphed against Cost of Equity
Reason for selling
Owner started as a side line because of her love of hats and continued to work full time to fund the business. Business has taken off to a level where more time needed to continue to take the business to higher levels and the owner has been offered an opportunity overseas in another business (nothing to do with hats).
Required buyer qualifications
Finance available
Category: Business | Retail
Updated on


Located in Auckland, Auckland, NZ