Carpet Cleaning Business for Sale in Albany
Specialist fabric cleaners for both home and office markets focused on New York State. Carpet, furniture, curtain fabrics and more recently repair and polishing of wooden and parquet flooring.
Type of business: carpet cleaning, cleaning
Profitable, long-established specialist fabric and floor cleaners with a combined database of over 4,000 office and home customers. WZY has earned an enviable reputation as the experts in restoring fabrics to their former glory. Few tricky stains can resist the WZY treatment as long as the call-out is made promptly. Growth investments, funded mainly from re-invested profits, include the latest environmental-friendly cleaning equipment, and a new operations center in Kingston.
Asking price
Minimum 50% of asking price required in cash on deal completion.
Owner financing
Owner/seller financing is available.
Funding amount: up to 50% of the purchase price. Term length: 5-6 years. Repayment schedule: monthly.
Key financial facts and forecast
Owner/Director discretionary expenditure has been added back to free cash flow to arrive at the final valuation. Forecast compound sales growth rate of 3% is consistent with historic market trends and takes account of Kingston's potential to expand, and the shift towards wooden floor polishing and restoration.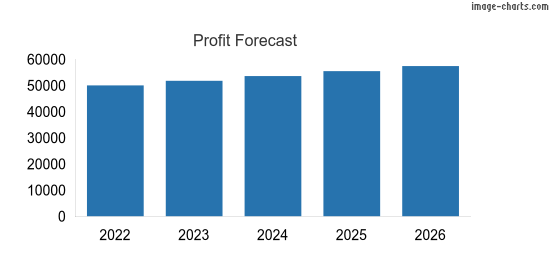 Pictured above: Profit Forecast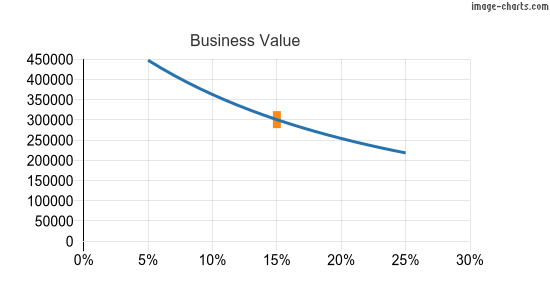 Pictured above: Business Value graphed against Cost of Equity
Reason for selling
Both now aged over 60, it's time to retire, sell-up and move to Florida to enjoy the sunshine and spend more time with the grandchildren.
Required buyer qualifications
A buyer must have $180,000 dollars in cash on deal completion, $38,000 of which is to be deposited in an escrow deposit account. A suitable buyer will demonstrate solid managerial experience, ideally in cleaning-related services or relevant experience in applying chemicals. A background in sales and marketing would be helpful in realizing business growth potential.
Category: Business | Carpet cleaning
Updated on


Located in Albany, New York, US