Marketing Your Business for Sale
Orchestrating Your Own Business Sale
ExitAdviser is a comprehensive, end-to-end platform to plan, prepare and advertise a small business for sale. You will be provided with professional online tools, legal templates and checklists, access to advisers near you, and the industry's most efficient route-to-market framework.
Selling your business with ExitAdviser:
Joseph Blygges, a former small business owner
---
---
Sale of a Business Made Efficient
As featured on
More media and press mentions..
The Owner's Toolbox
Access key online tools to: Appraise your business, Publish a Sales Memorandum, Set up your sale listing and Landing Page, and Run your own advertising campaign on the Google search network.
What is the value of your business? Make use of ExitAdviser's Business Valuation Tool to calculate your Asking Price. The tool uses Discounted Cash Flow – the generally accepted method for pricing businesses.
A Sales Memorandum is used by sellers to communicate key information about the business to prospective buyers. Use this tool as a checklist to cover the main points.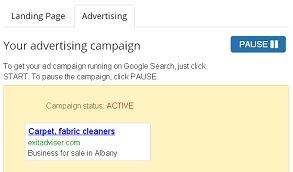 Get your Landing Page in front of potential buyers searching businesses for sale like yours. When you're ready to go, it only takes a few clicks to get your targeted advertising campaign under way.
---
Your Online Platform to Selling a Business
ExitAdviser is a comprehensive platform (a set of specialized tools, applications and services) that is targeted at small business owners who want to independently sell their business (FSBO – For Sale by Owner). It offers a robust, fast-track approach to the selling process and takes the user through 4 easily manageable tracks to close the deal.
Global Marketplace for Sellers and Buyers
ExitAdviser manages a global online Marketplace with tens of thousands companies listed for sale. Browse/search most recent sale listings posted by owners worldwide. Find and buy a profitable business near you.
Top 5 How-to Guides on Valuing and Selling a Small Business
Updated: