Selling Your Own Business
Get your offer direct to market
More media and press mentions..
The Owner's Toolbox
Access key online tools to appraise your business, publish a Sales Memorandum, set up your Landing Page, and run your own advertising campaign on the Google search network.
What is the value of your business? Make use of our business valuation tool to calculate your Asking Price. The tool uses Discounted Cash Flow, the generally accepted method for pricing businesses.
A Sales Memorandum is used by sellers to communicate key information about the business to prospective buyers. Use this tool as a checklist covering the main points.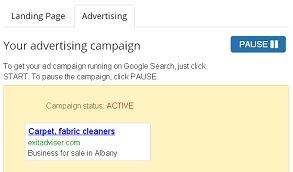 Get your Landing Page in front of potential buyers searching businesses like yours. When you're ready to go, it only takes a few clicks to get your targeted advertising campaign under way.
For Buyers
Browse or search most recent businesses listed for sale by owners. Find and buy a profitable business near you in Ashburn.
---
Revolutionizing Sale by Owner

A robust FSBO platform to prepare and market your business for sale