Orchestrating Your Business Sale
Your DIY Platform for Selling a Business
ExitAdviser is the online DIY solution that leads you through the selling process in a series of simple, easy-to-follow steps.
As a business owner, you will be provided with a complete set of professional tools, legal forms and templates, access to near-by advisors, and an efficient go-to-market solution. It helps you to get your sale listing directly in front of prospective buyers searching businesses for sale like yours. This means you can run your own advertising campaign on Google Search, implemented in minutes.
"It was surprisingly easy to sell my business via ExitAdviser" - by Joseph Blygges, a former business owner
---
---
Benefits
As featured on
More media and press mentions..
The Owner's Toolbox
Access key online tools to appraise your business, publish a Sales Memorandum, set up your sale listing and run your own advertising campaign on the Google search network.
ExitAdviser's online Business Valuation Tool makes it easy to calculate your Asking Price.
Use this tool as a checklist to finalize your sale proposition and the key selling points.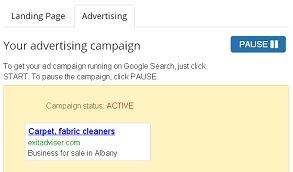 Get your listing and Landing Page in front of prospective buyers searching businesses for sale like yours.
There are more tools provided for small business owners.
Online DIY Application to Selling Your Own Business
ExitAdviser is a comprehensive, end-to-end set of online tools and services aimed at small business owners executing the sale of their business themselves (FSBO – for Sale by Owner). The platform offers a fast-track approach that takes the owner through 4 easily manageable stages to close the deal. Business brokers and intermediaries are provided with the BrokerBoard™ application to manage their customers' business-for-sale listings.
Global Marketplace for Sellers and Buyers
ExitAdviser manages a global online Marketplace with tens of thousands companies listed for sale. Browse/search most recent sale listings posted by Owners, Brokers, and Intermediaries worldwide. Find and buy a profitable business near you.